Behind the Scenes of Our Alaskan Christmas Shoot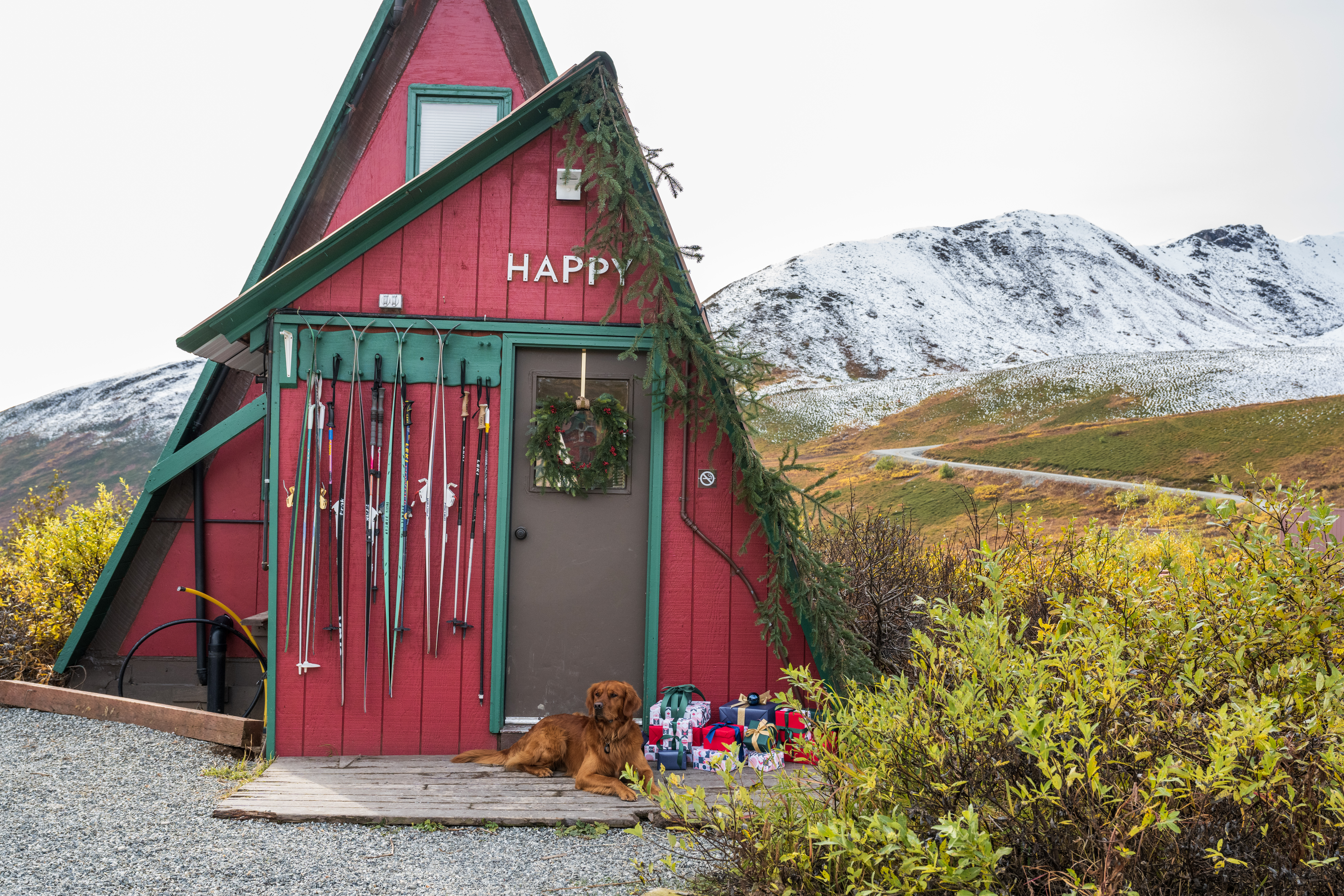 Alaska is a land of extremes: unbelievable beauty coupled with unbelievably freezing temperatures, the kindest locals in the harshest terrain. For our photoshoot team, the Alaskan backdrop was worth the risk.
Laura, Creative Director, and Meredith, Art Director, chose their specific Alaskan destination after a search for epic scenery, snow, and geographic diversity. According to Mere, "Altar'd State is most authentically shown when photographed outdoors in a setting that inspires our guests as well as those of us behind the camera."
When preparing to make the journey north, the team quickly learned that even their best-laid plans needed a backup. A beautiful snowy backdrop was a non-negotiable for Laura's vision. When the snow wasn't easy to find, the team had to travel up. They helicoptered in groups of 5 to the top of a glacier, waiting for the clearest day to do so. The models were tenacious – shooting dresses in Alaska's climate is chilly, to say the least. Although the team did their best to huddle around with blankets and heaters between shots, the women kept such a positive attitude throughout it all.
Contrasting against the modern heat and other conveniences, Mere couldn't help but think of the persevering Alaskans that came before. "​A few of the locations were old mining towns settled at varying times throughout the 19th and early 20th centuries," She told us, "To see the simplicity of the structures against such breathtaking views while knowing the brutal conditions these former inhabitants prospered through was really inspiring. Some of the buildings left behind were one-room log cabins without glass panes on the windows or thresholds around doorways."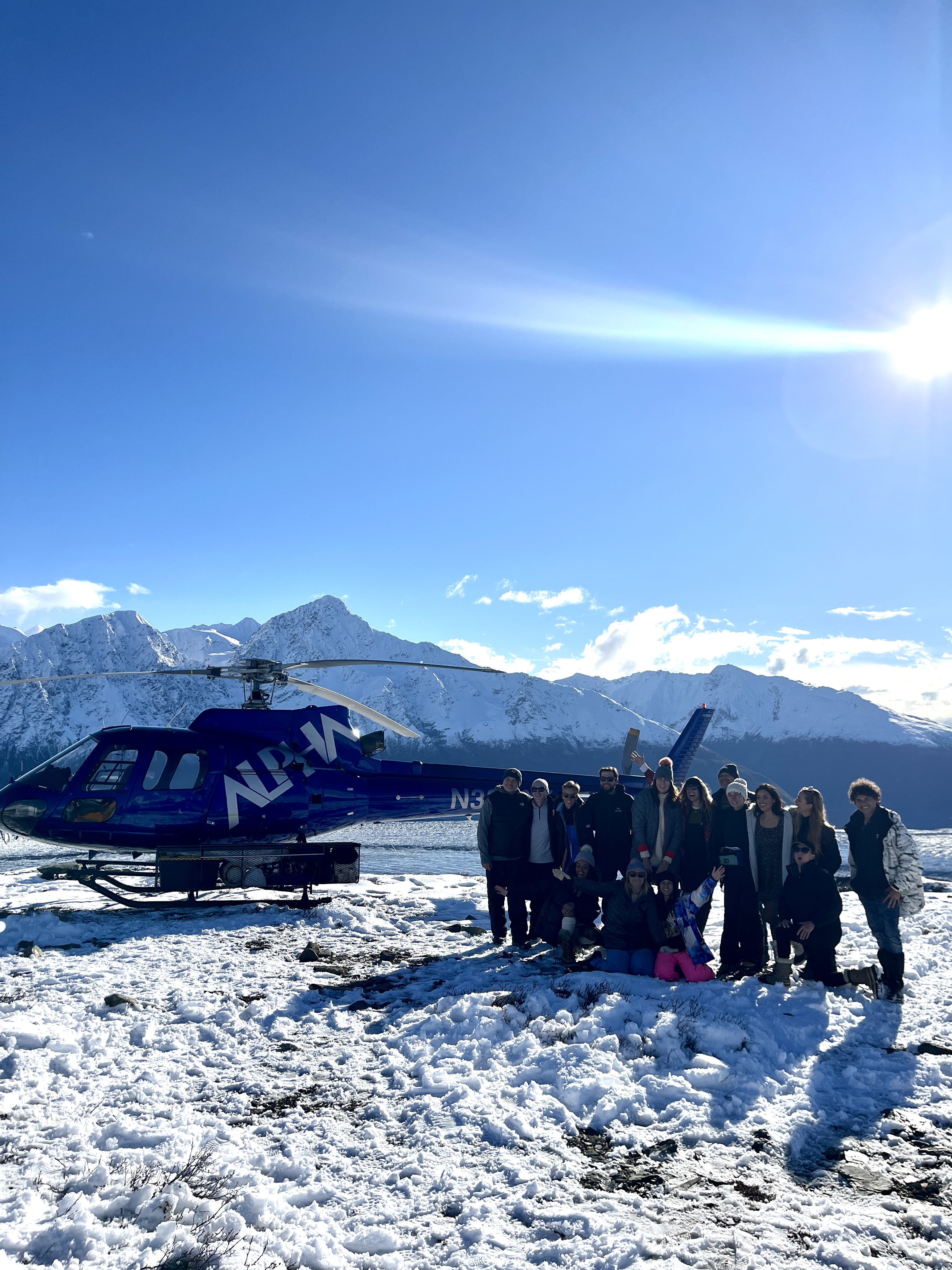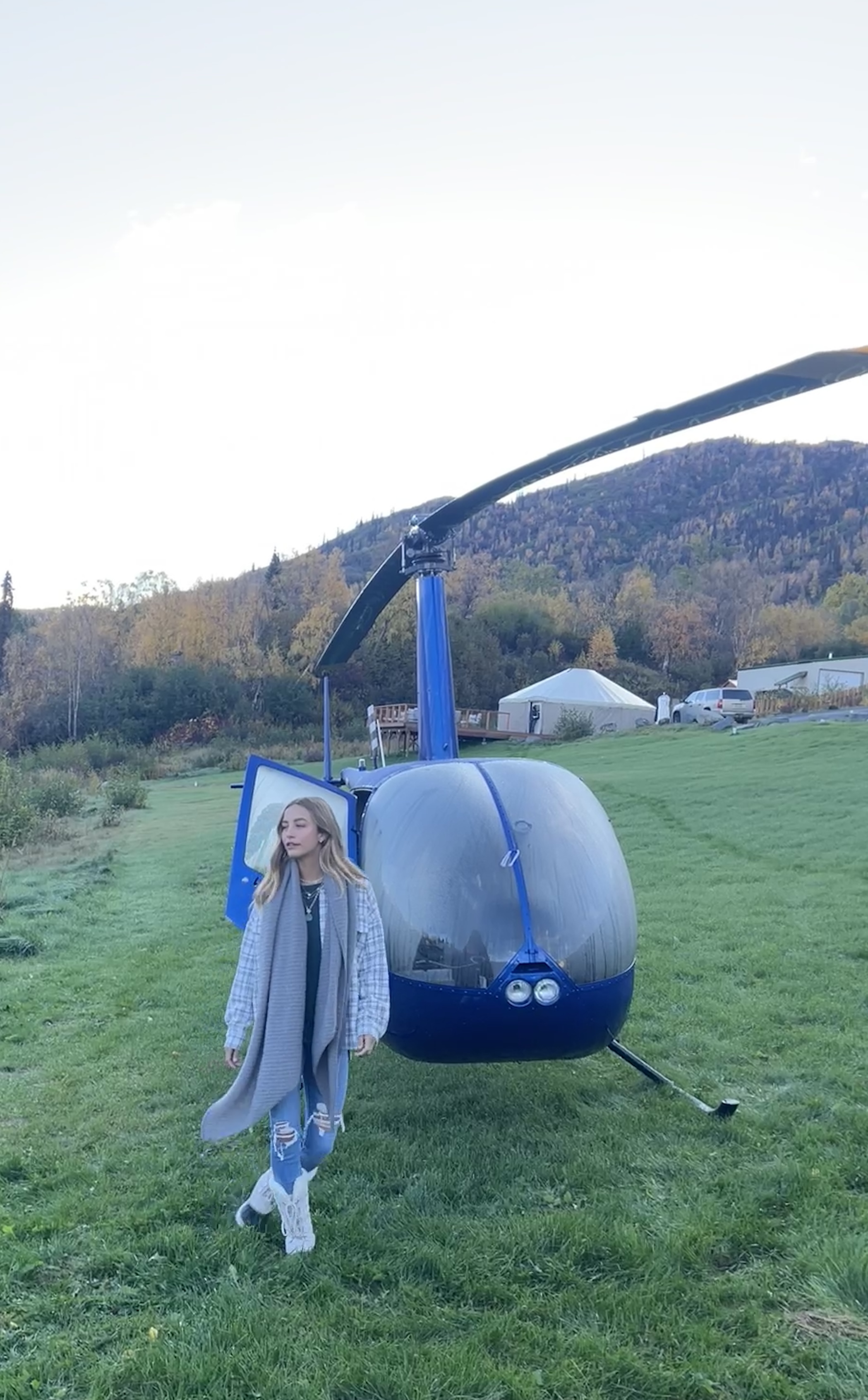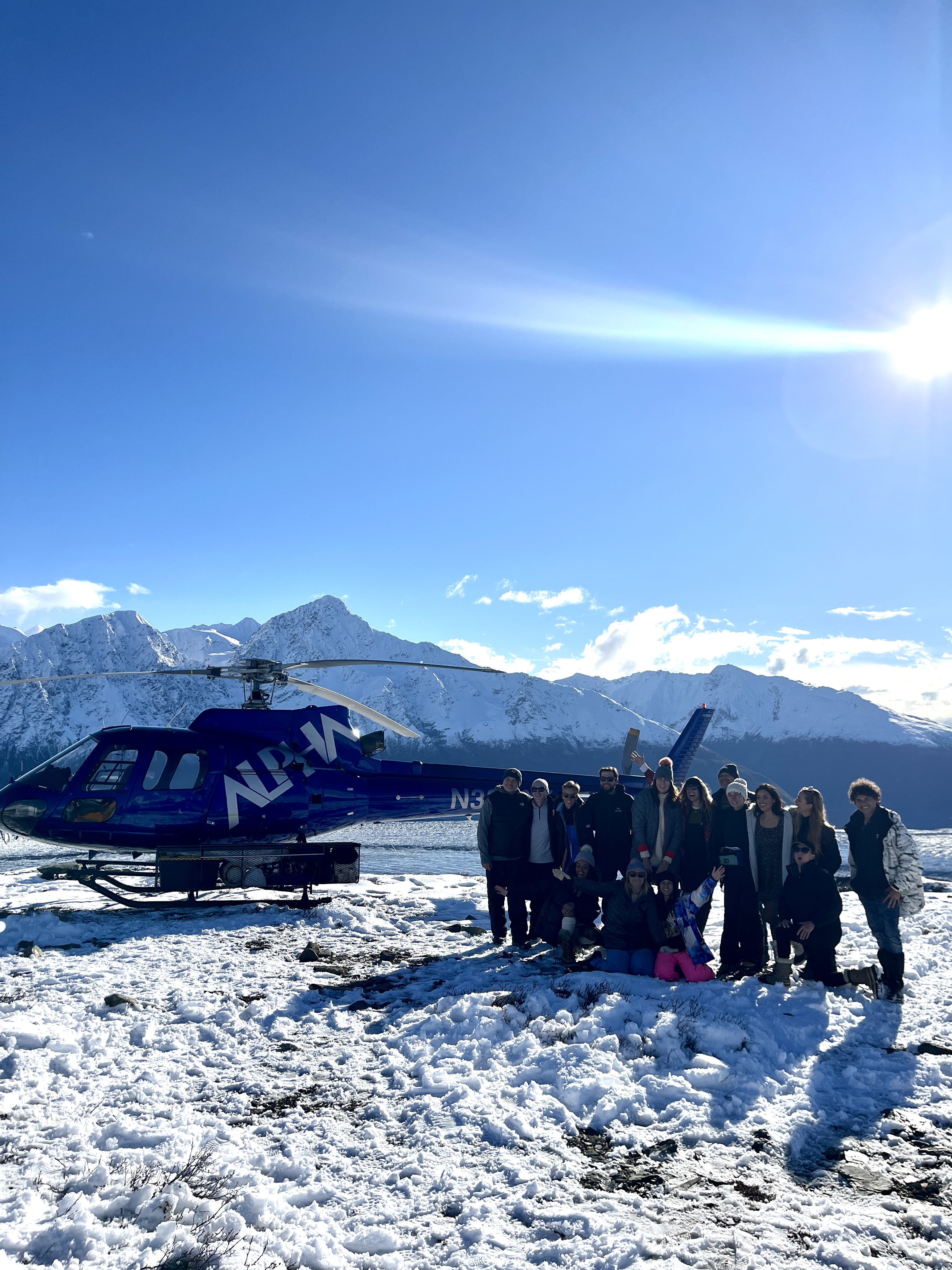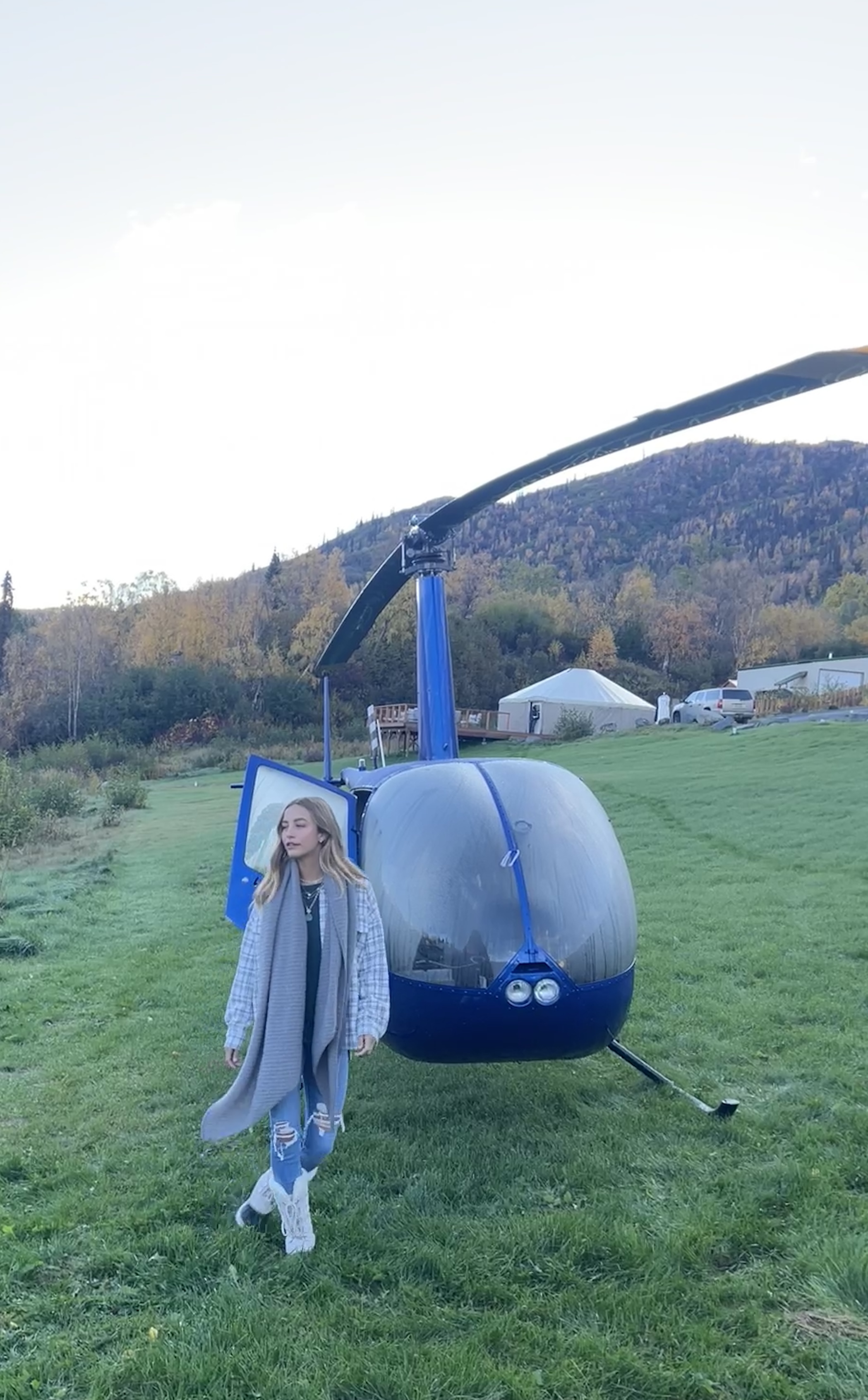 In addition to true awe, Alaska inspired gratitude – perfect for the holiday season. Laura gushed, "Everyone was SO in awe of Alaska and so grateful to be there. There were moments where some of the crew members got teary-eyed because it was just so breathtaking. We were giddy like kids at their first time in a candy store."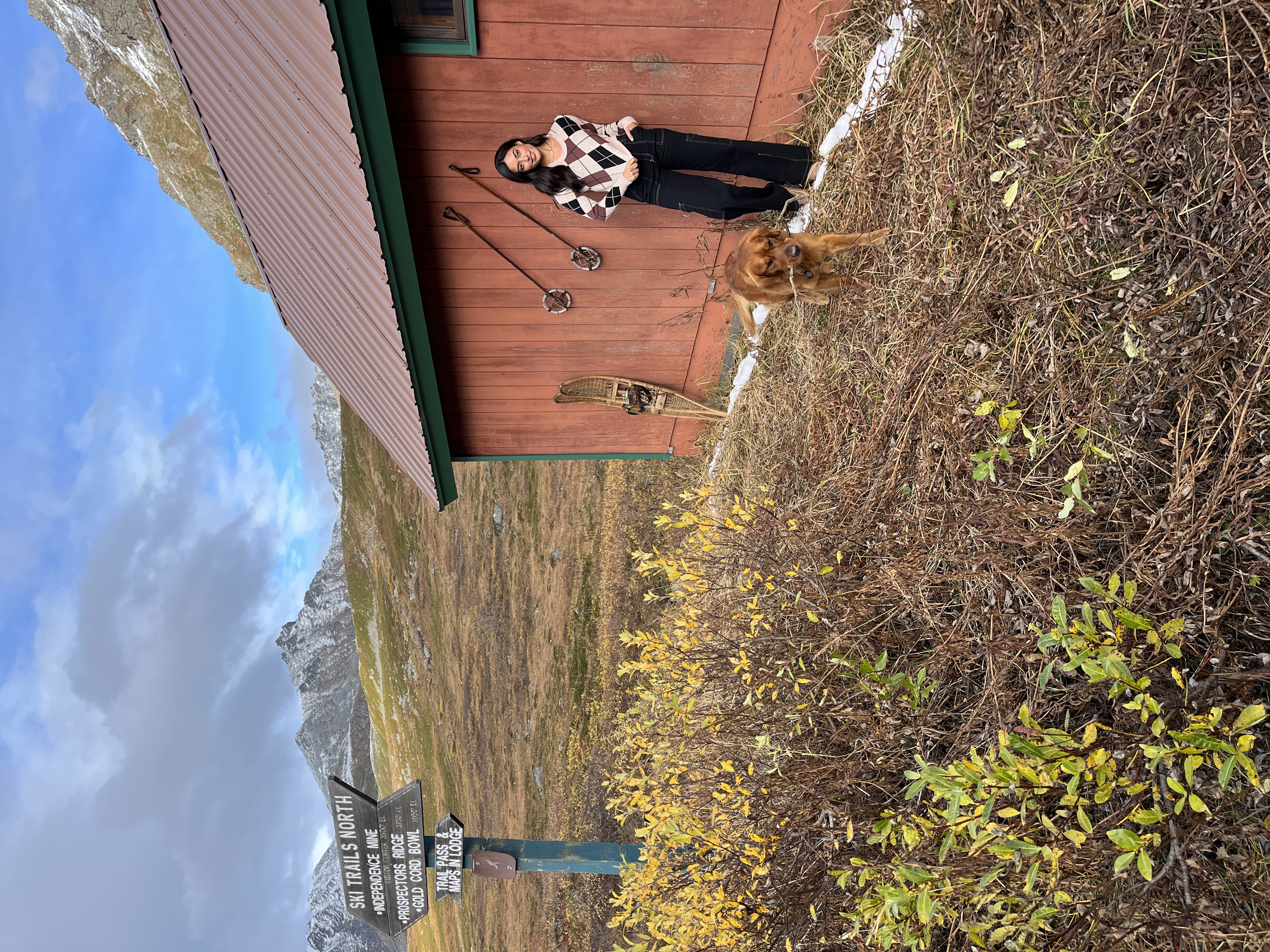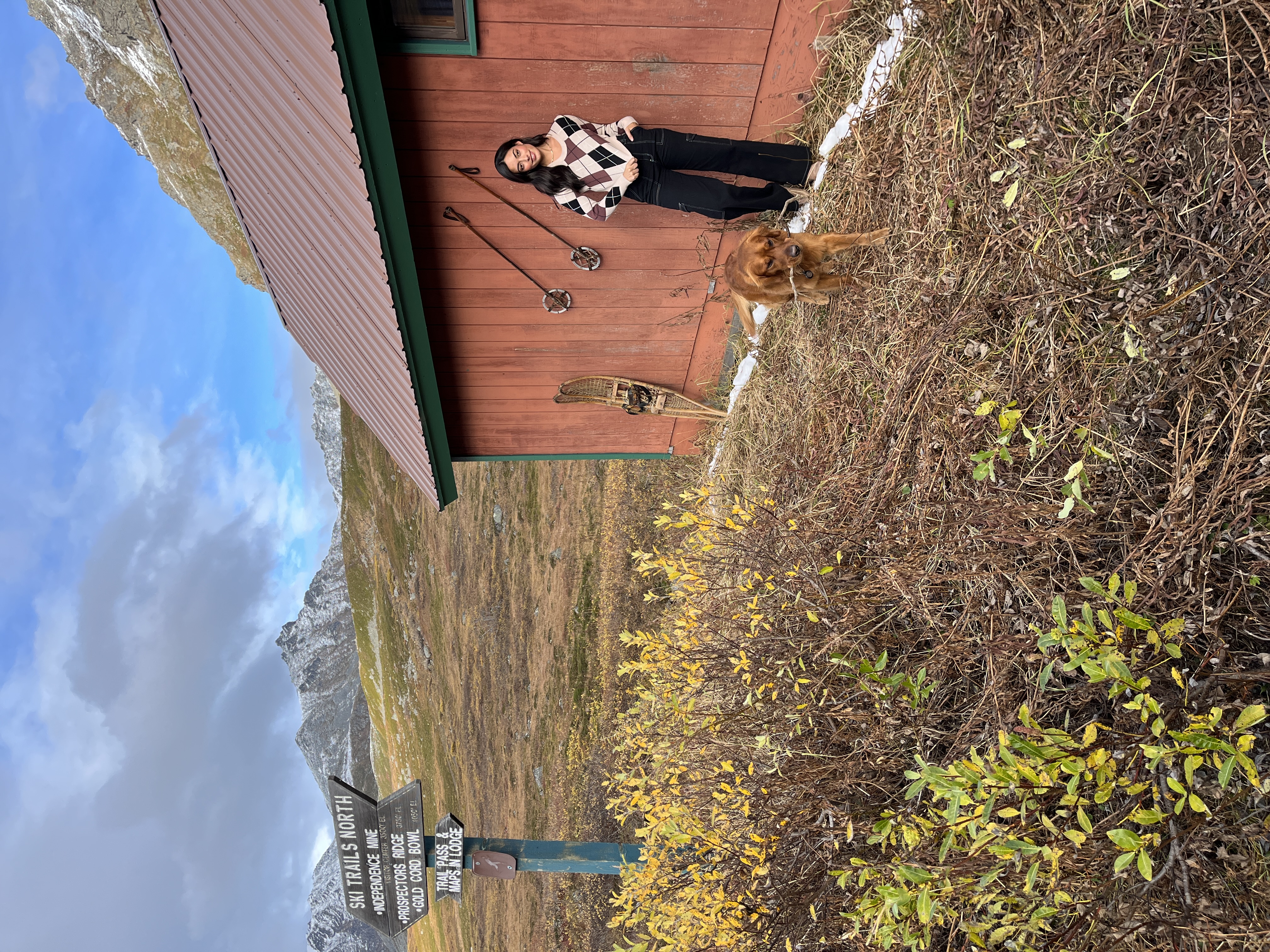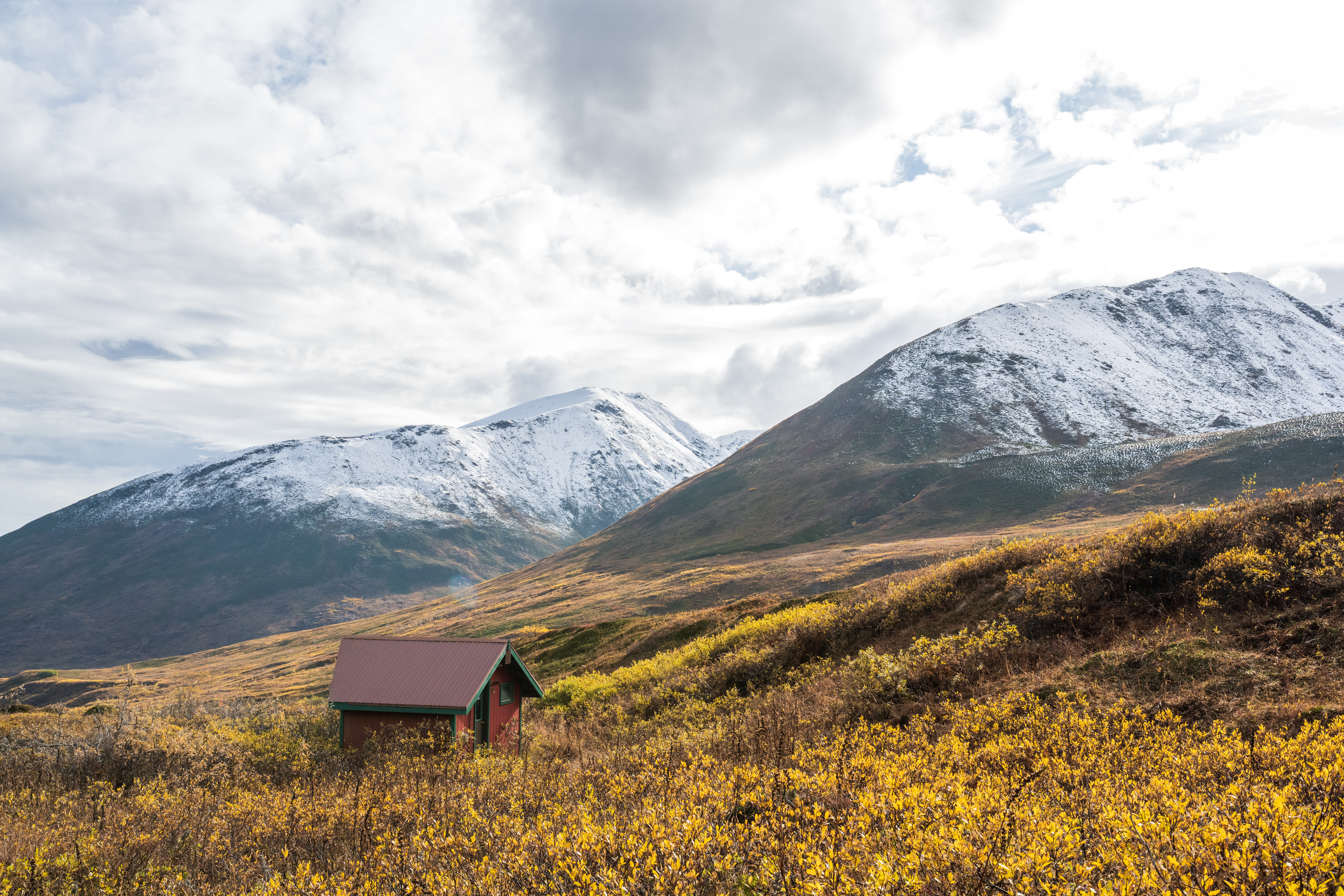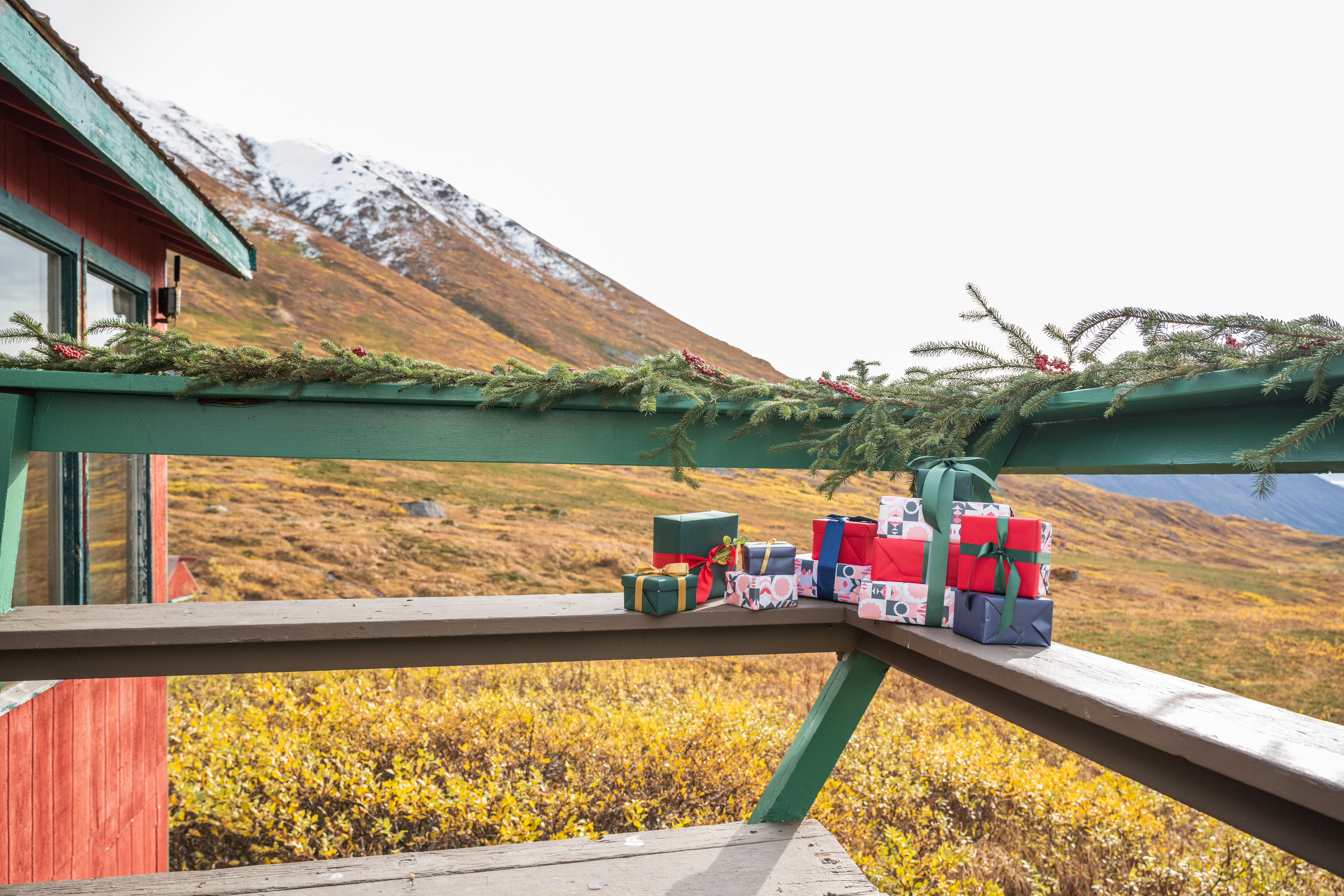 The scenery wasn't all Alaska had to love – there were the dogs. The team posed with four dogs in all – though only two were technically invited. These were Rosalyn and Ramona, two Alaska-trained sled dogs who are part of the Alaska Dog Center. They were also joined by Cody, a golden retriever who lived at one of the shoot locations. He fell in love with our model Samaria and decided he wanted to be in all of her shots – of course, we couldn't say no to that face! Then there's Atlas – he was hiking through with his owner when we invited him to join our photo moment. We found out it was Atlas' 2nd birthday and sent his owner outtakes from the shoot to commemorate Atlas' birthday!.
#AltardState
#StandOutForGood
MORE CATEGORIES TO EXPLORE