The Best Homecoming Dresses for 2023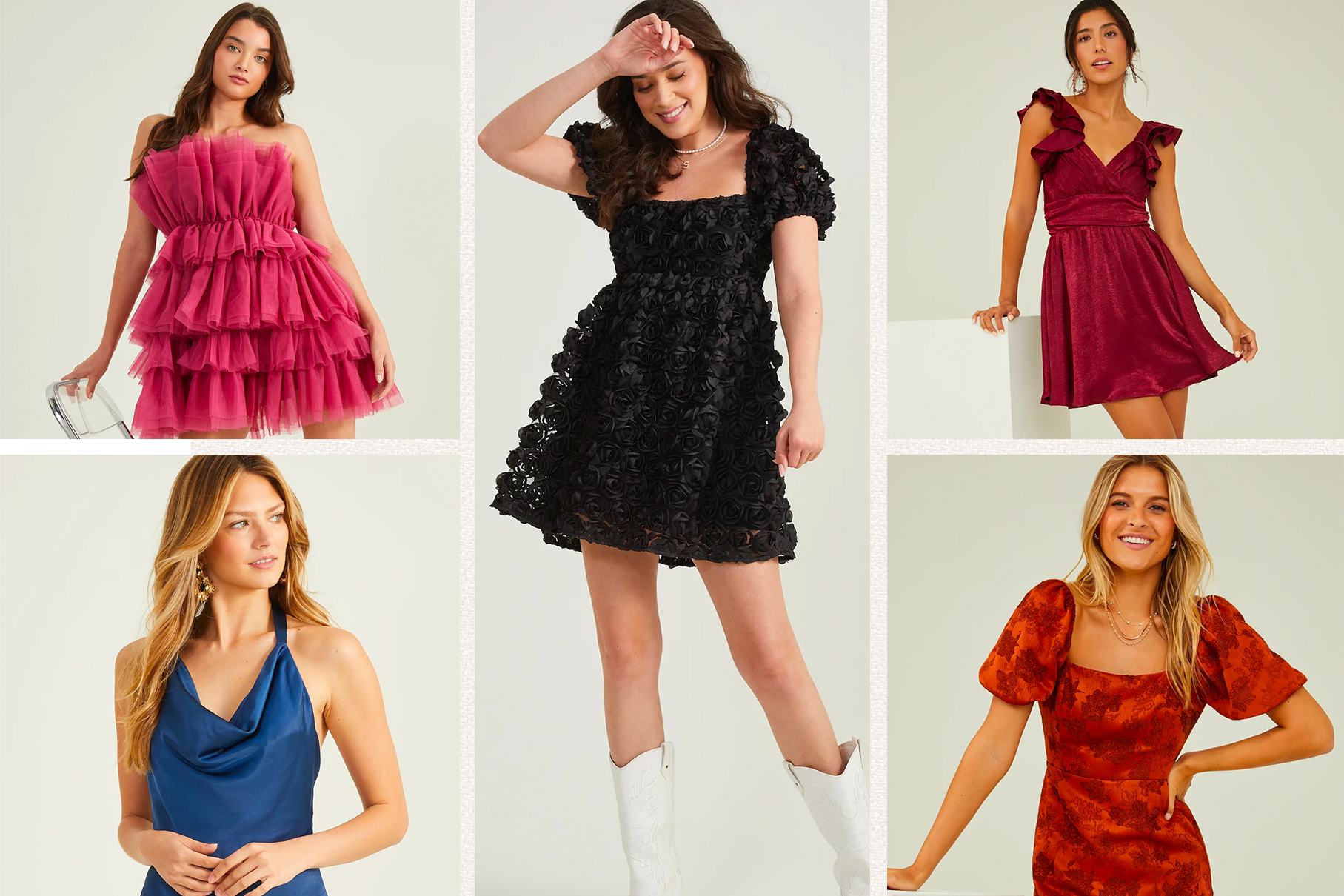 Homecoming Dresses for 2023
Homecoming season is here! Amidst the fun of the dance and potential hit-or-miss dates… the true thrill lies in finding that perfect dress. To make things stress-free, we've curated a selection of ideal dresses to match your style. Our top stylist tip? Choose a dress that genuinely reflects your personality and don't shy away from trying something new. Whether you go for a sophisticated black dress, a perfectly autumn satin dress, or have a full glam moment… you'll want to wear something that is uniquely you! Our team has compiled our top homecoming dress ideas for 2023, along with some key styling tips to ensure you feel amazing as you head to the dance.
A black dress is timeless for a good reason - it never fails to exude classic elegance. Opting for a black dress for homecoming will radiate star power. Go for a halter, puff sleeve, or bodycon style.
Stylist tip: A black dress is the ultimate cool-girl look. Add some gold statement earrings and a pearl heel to complete the look.
For a stunning yet comfortable homecoming look, go for a satin dress. Satin's luxe texture elevates your outfit. A neutral or autumn-hued satin dress is a winning combo for a fall homecoming.
Stylist tip: To match the sleek and feminine energy of a satin dress, try wearing your hair in a slicked-back ponytail.
If you're ready to make an entrance on the dance floor, we're here for you! Go all out with a sequin moment, unique texture, or daring silhouette. Now is your chance to bring on the glitz for homecoming.
Stylist tip: Balance out your look with simple, neutral heels… but go for glowy, glitter-filled makeup!
Finding the perfect homecoming dress is such an exciting process. It's a chance to express your unique style, feel confident, and create unforgettable memories. From classic black dresses to trendy satin numbers and everything in between, the world of homecoming fashion offers something for everyone. Whether you go for timeless elegance or embrace the latest trends, the key is to wear your dress with confidence and grace. So, as you get ready for homecoming, enjoy finding your dream dress and get ready to dance the night away in style!
MORE CATEGORIES TO EXPLORE