Your Spring Break Packing List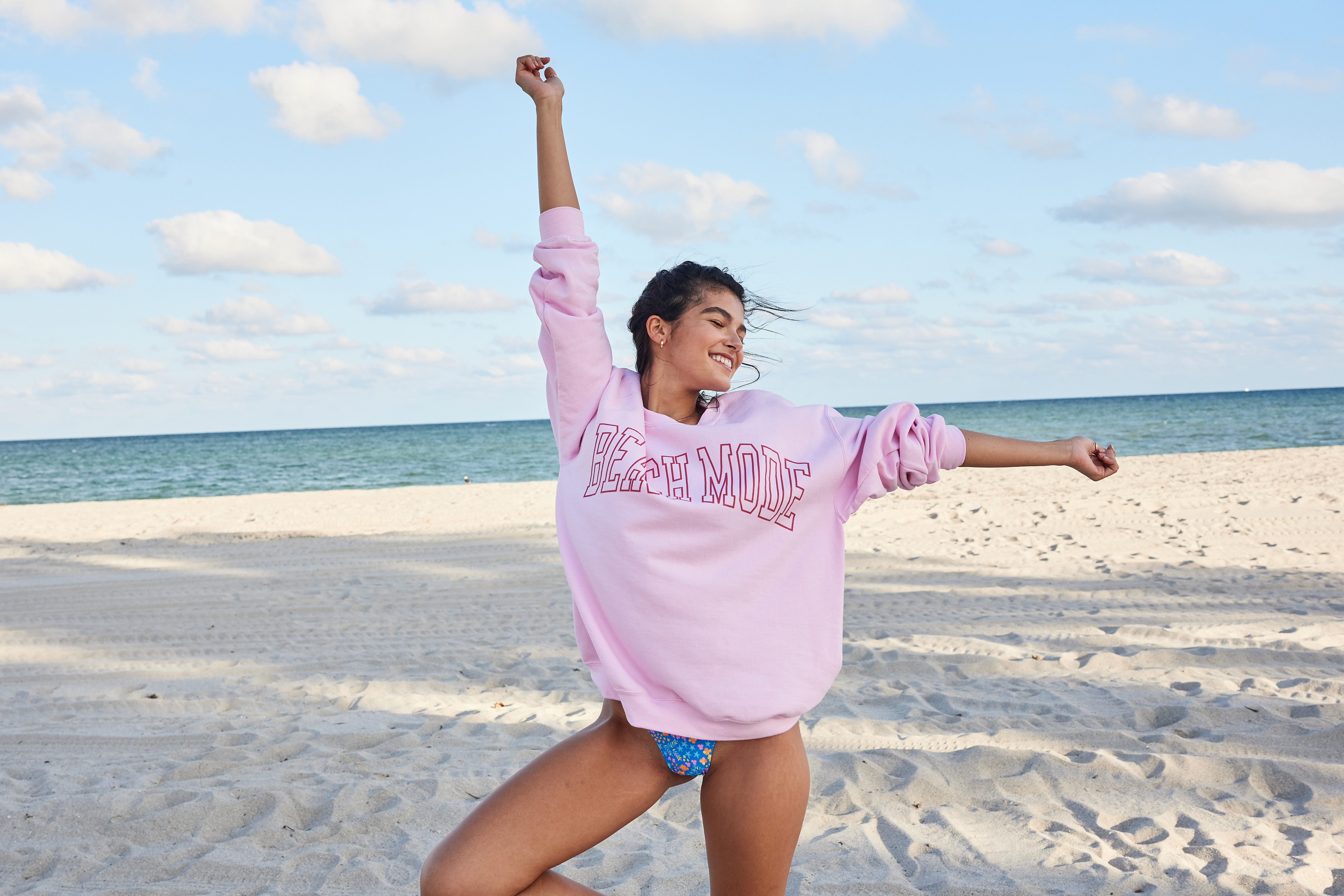 Pack your bags... spring break season is almost here! It seems like spring break always comes as a much-needed reward for enduring dreary winter weather, and we can't wait. The best thing to do while dreaming of warmer days is to shop for them and plan all the fun outfits you'll wear. Follow our guide for a suitcase packed with versatile, on-trend looks to take you through your warm weather getaway.
Outfit 1: Travel Day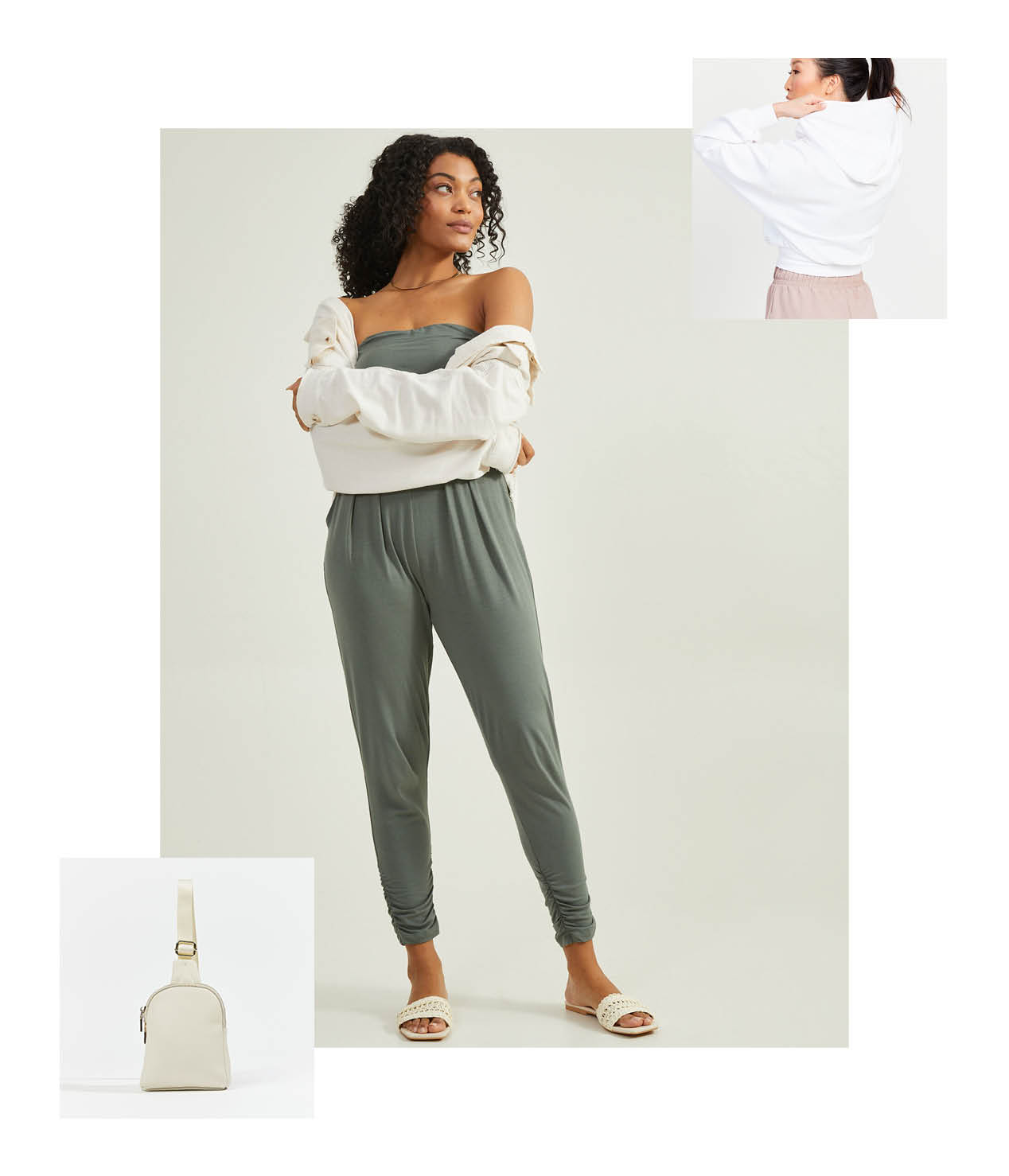 Whether you're hitting the road or boarding a plane, you need something cozy yet stylish so you can go straight from travel to exploring. We recommend a soft jumpsuit, a cropped jacket for that chilly airplane AC, and a sling bag to keep your phone, wallet, and ID easy to access.
Outfit 2: Exploring town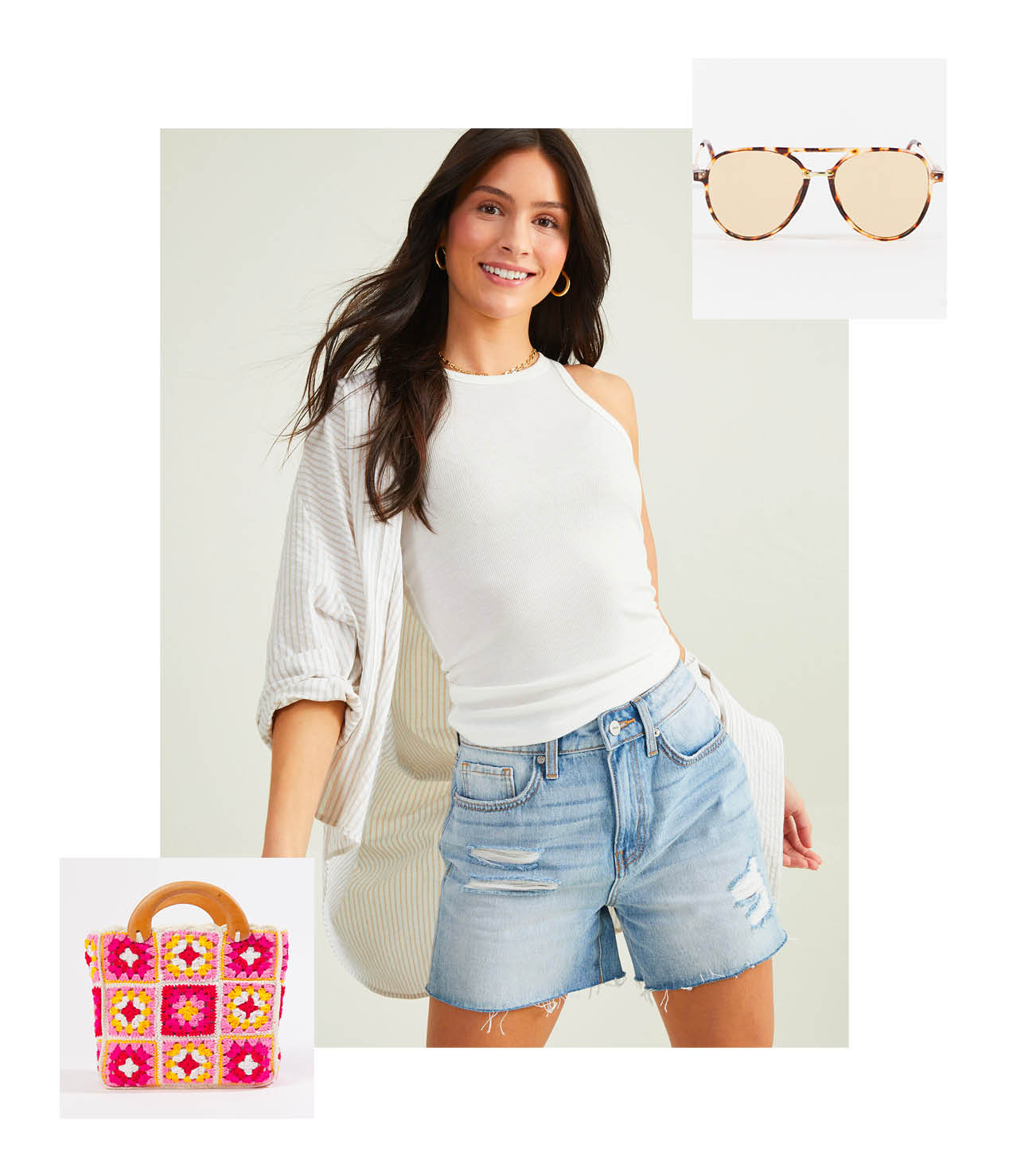 Next, you'll need the perfect outfit for strolling down the sun-drenched streets of your getaway destination. For cute, breezy vibes, go for relaxed fit denim shorts, a tank top, and a linen button-down layered over. Grab a crochet bag and chic sunnies for the finishing touches. Cute cafes, fun shops, and local flair are calling your name!
Outfit 3: Day on The Beach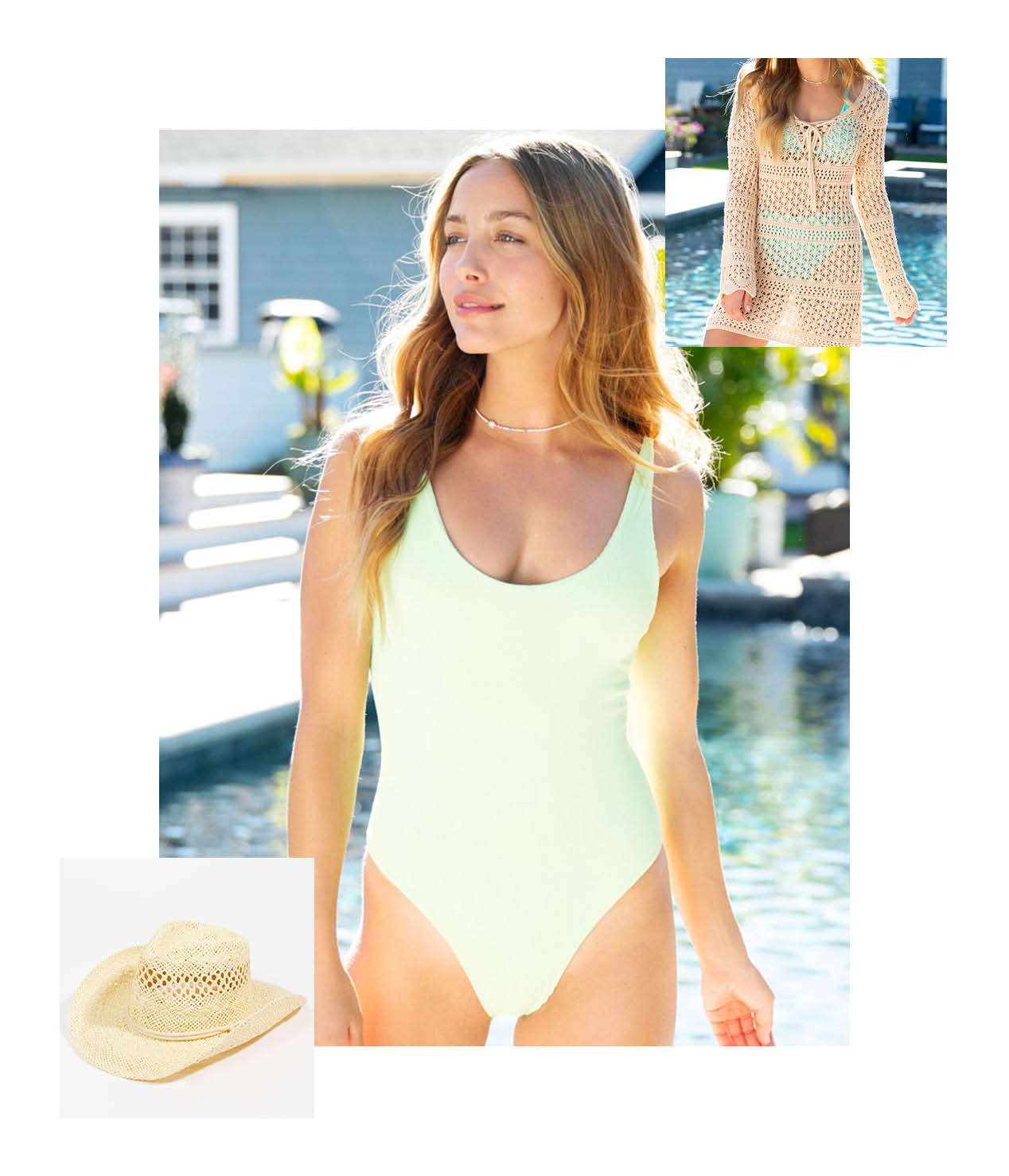 There's nothing better than soaking up the sun on the beach while reading a book or listening to music. Spring break is the time to go all out with fun outfits – so we recommend a bright-colored swimsuit. A cute crocheted coverup is perfect to throw on for lunch by the pool, and a straw hat protects your face from the sun.
Outfit 4: Dinner On The Water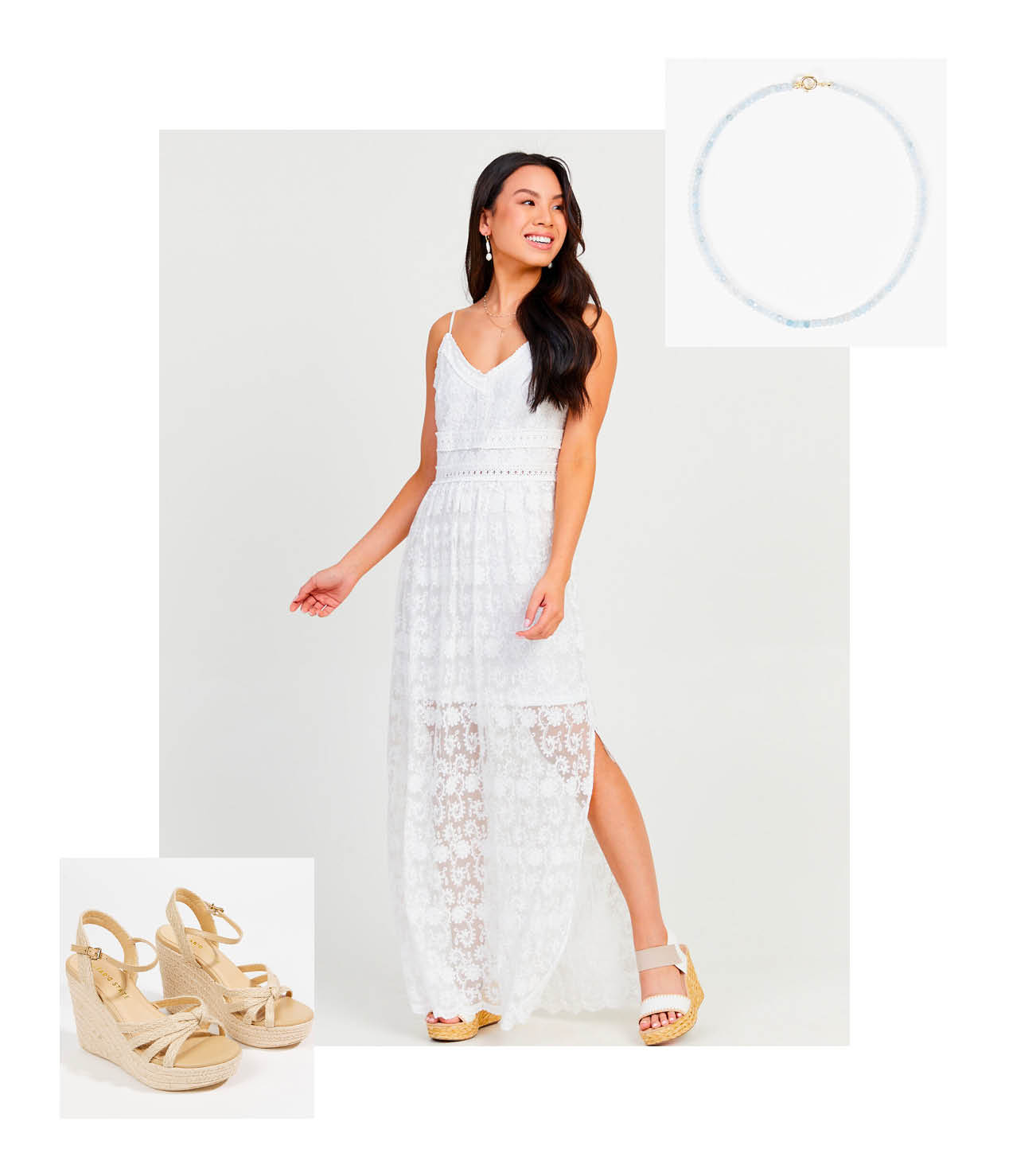 Dinner on a beachside patio is the perfect way to end the day. Show off your sunkissed glow with a white dress, and bring in beachy, bohemian vibes with espadrille wedges and a stone beaded necklace. Enjoy the sunset in style!
For more Spring Break outfit inspiration, check out our Getaway Shop. Happy packing!
MORE CATEGORIES TO EXPLORE