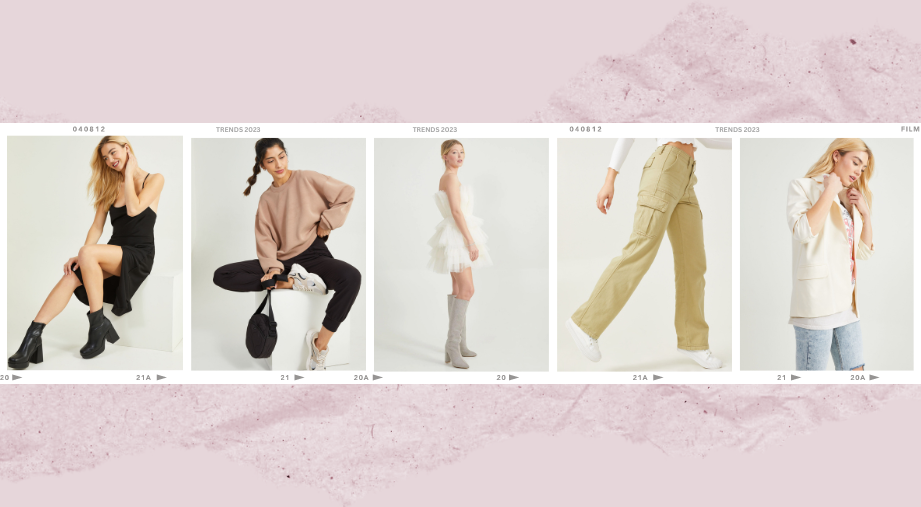 Mirror mirror on the wall... which will be the greatest trend of all?
When it comes to guessing the fashion trends of 2023… it's anyone's game. 2022 brought more microtrends than ever seen before – mostly thanks to the quick spread of trends on TikTok. If I had a crystal ball or a mirror on the wall I would definitely use it to predict the next "-core" moment, but instead I just have to rely on social media, fashion news, and most of all… my stylish coworkers.
Keep scrolling to see what we predict will be taking over fashion in 2023.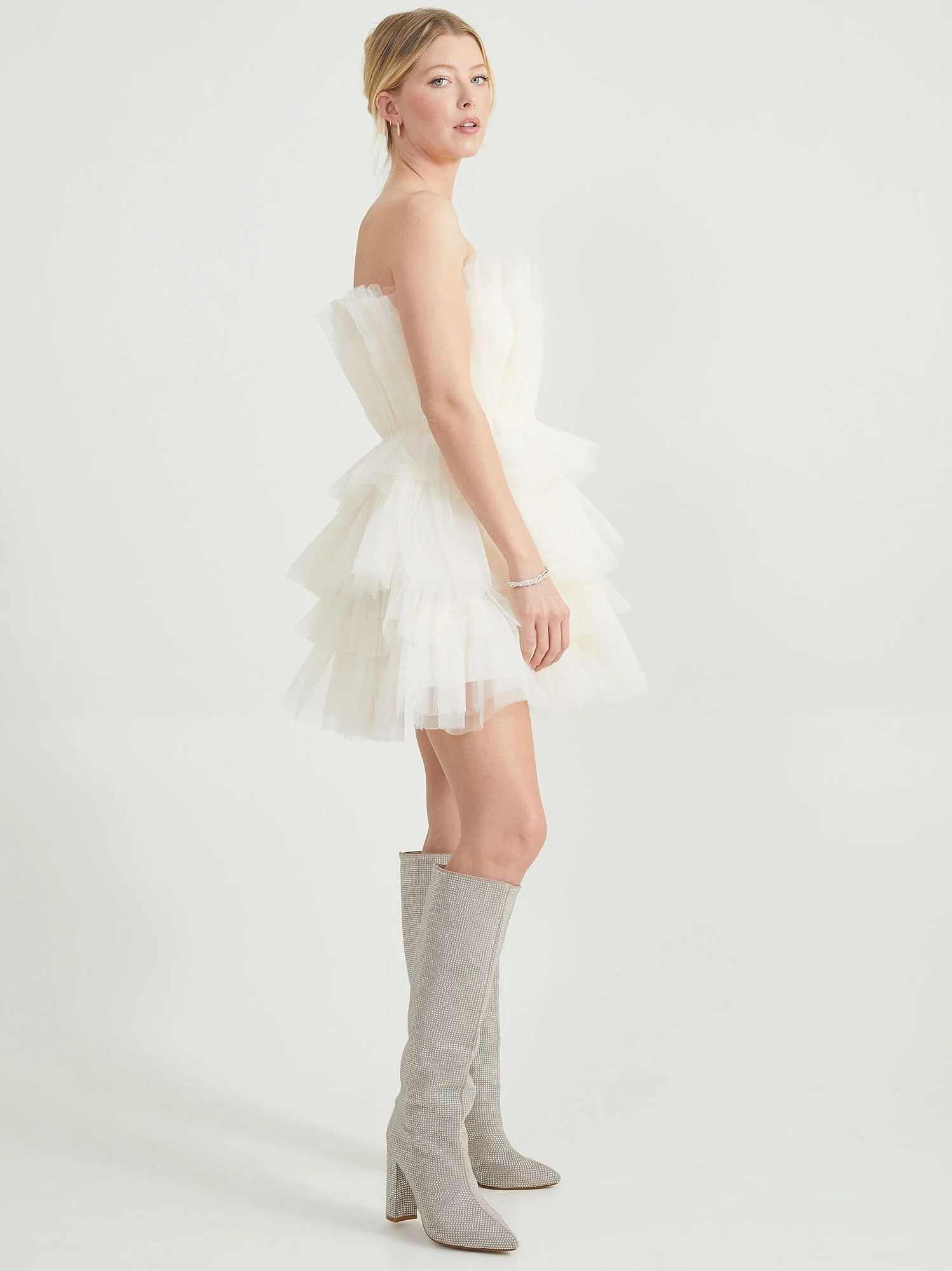 1: The Ballet Aesthetic
The ballet aesthetic is a streetwear-adapted version of a classic ballerina outfit. This trend pulls in layers of tulle, silky wrap skirts, and ballet flats – while also having an athleisure element of cropped sweatshirts layered over onesies, and maybe even some leg warmers!

Our assistant buyer, Jilli, is personally excited to take it back to our ballerina days. "I am beyond excited about the return to spring, especially with trends like Balletcore coming to life," she says. "This return to flirty and feminine after months of chunky and heavy clothing is so exciting and the perfect refresh we need. From soft satins to tulle and flats, we are getting back into the girly pieces that made us all fall in love with dressing up in the first place." Shop Satin Dresses.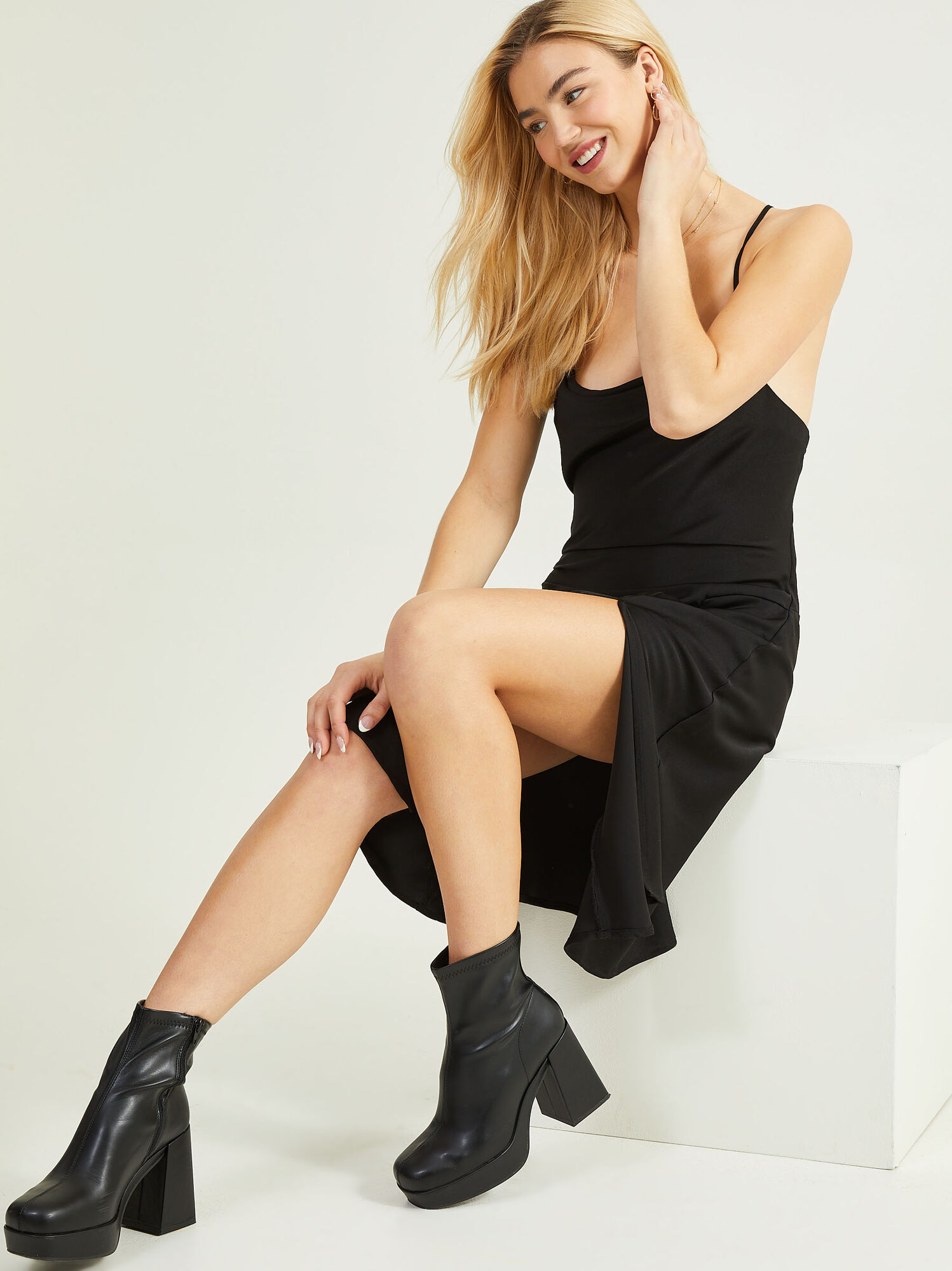 2: The Slip Dress
It's no secret 90s fashion is back, and slip dresses are no exception. We are seeing these dresses with mini and midi hems, cowl necklines, and fun prints.
Kayla, an E-Comm Merchandise Coordinator, is here for it. "A slip dress is flattering on all body types, and it is so versatile. It can be dressed up for formal events or dressed down for everyday wear. Layered for cold weather or worn alone in the heat. The possibilities are endless when it comes to styling a simple slip dress!"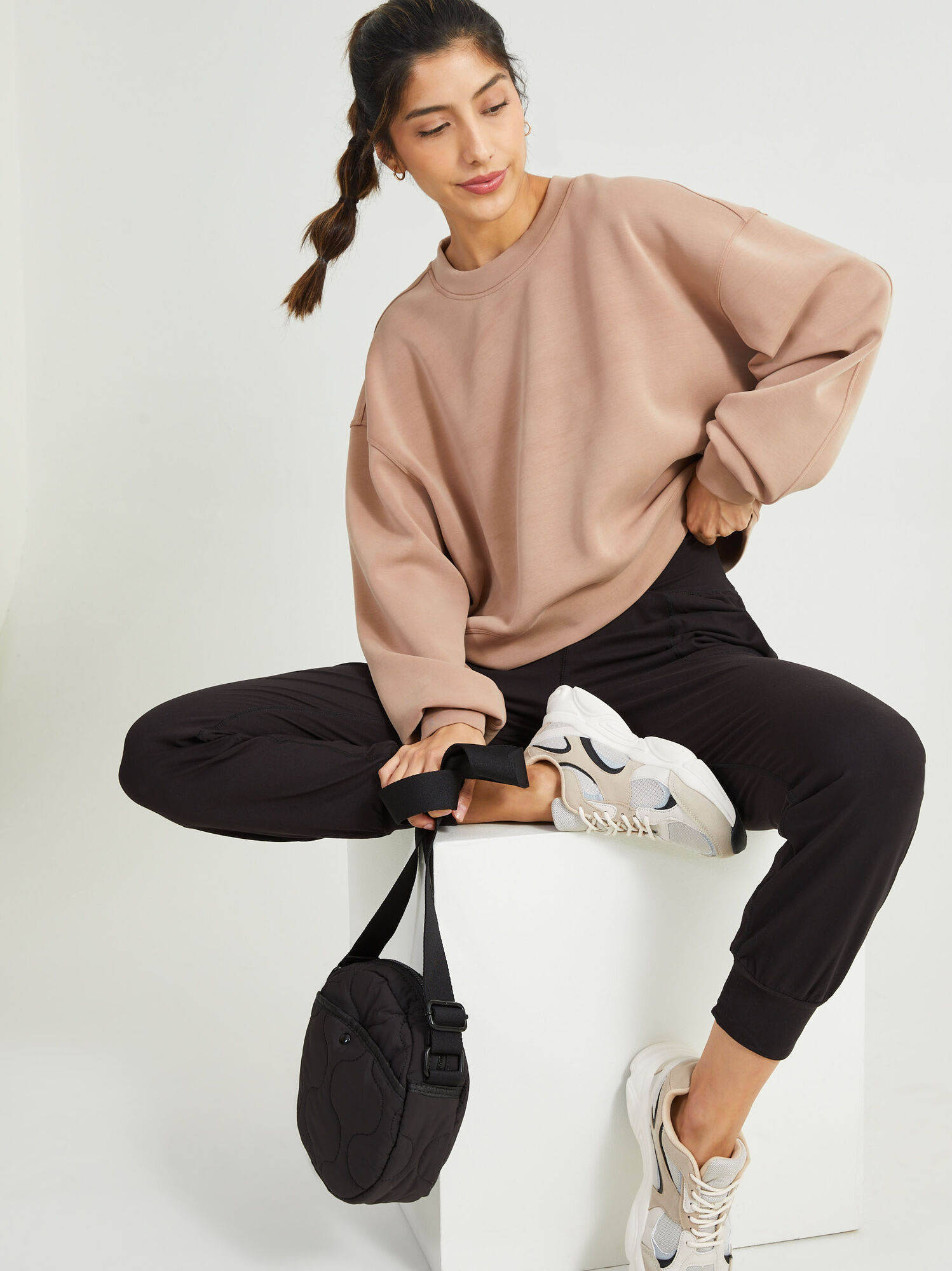 3: Comfy Girl Aesthetic
A trend I am personally excited for is the continuation of a casual and easy way of dressing. This trend is all about clothes that keep you comfortable but still feeling put-together.
For our AS Revival Brand Manager, Rose, this is a way of life. "We see that women are continuing to prioritize comfort, loungewear looks, and a natural beauty aesthetic with minimalism at the heart of everything. We are striving to be the go-to brand for the girls who want to be 'Best Dressed At The Airport'." Shop all AS Revival.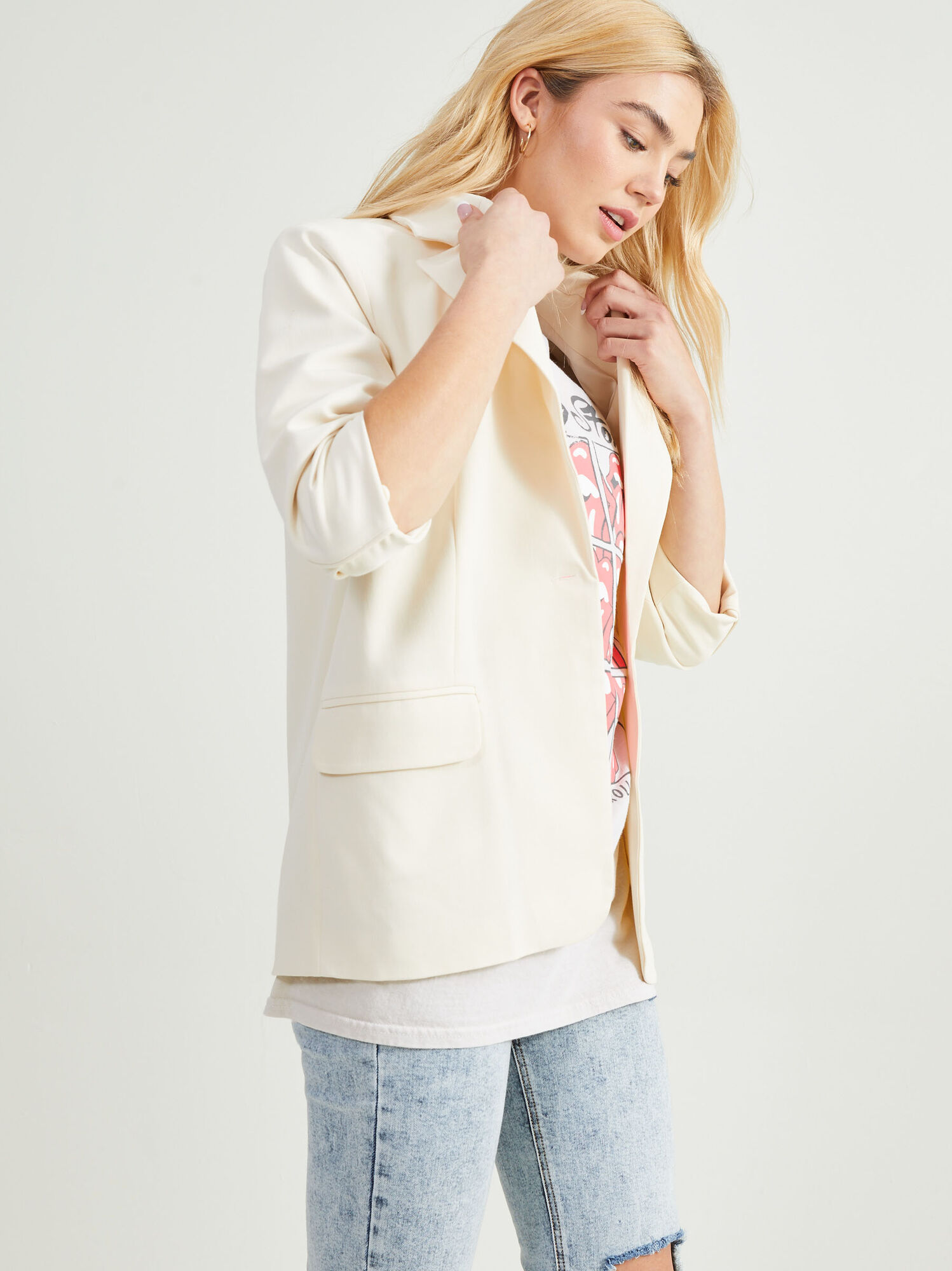 4: Mixing Playful and Professional
Suiting isn't just for the office anymore. Blazers over graphic tees, trousers with corset tops, and button-downs with distressed jeans are all examples of how we predict women will be remixing professional wear this year.
Our Assistant Planner, Lindsay, is starting to see this trend everywhere. "We're seeing a huge influx of blazers and trousers, which are positioned more as streetwear than office wear," she reflects. "I love the look of trouser shorts and knee-high boots with an oversized blazer, maybe adding a corset top or bodysuit to add a feminine element." Shop all blazers.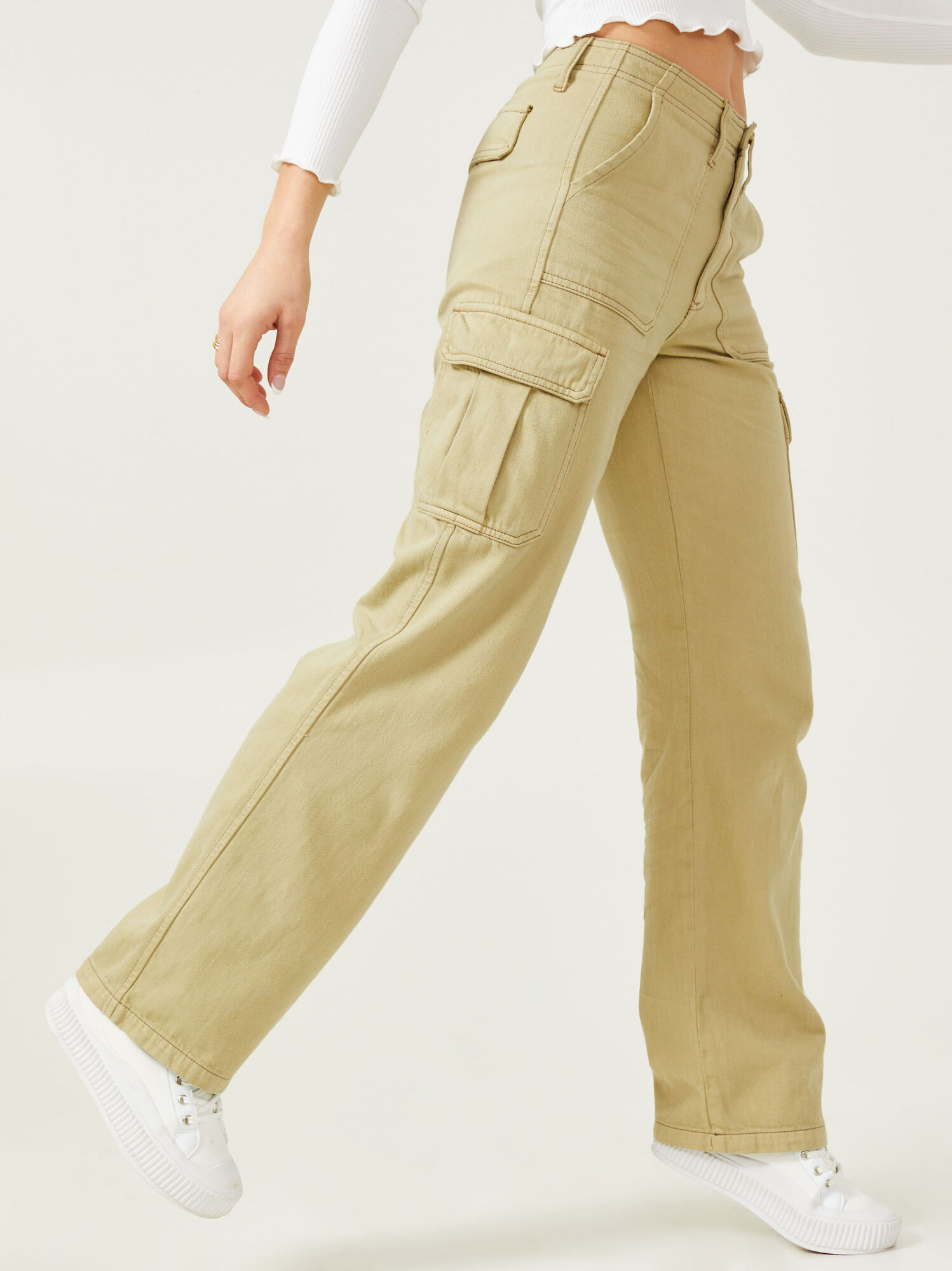 5: Cargo Pants
Cargo pants aren't going anywhere in 2023. We have started to see utility styles rise within the past year, but we predict cargos will become even more popular this year.
I was inspired to add cargos to my closet after seeing them on cool girls like Bella Hadid and Hailey Bieber. They're a great alternative to jeans to experiment with. I predict baggier styles paired with tight tops will rise to popularity. Shop all cargo pants.
MORE CATEGORIES TO EXPLORE