Spring Windows: A Blooming Daydream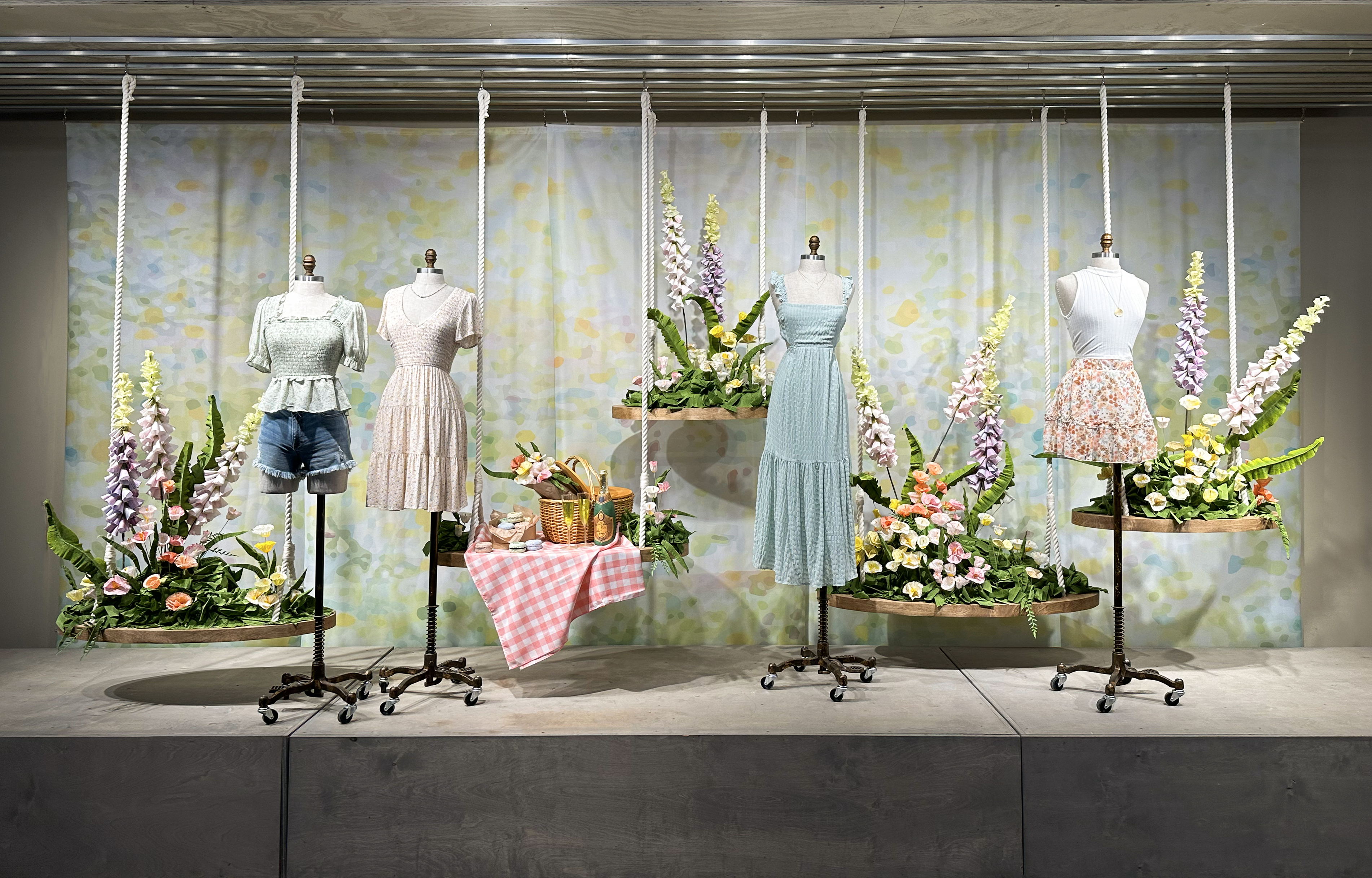 Step into a dreamy picnic in the park with our Spring windows...
Our spring window, titled "Blooming Daydream," is at first glance an idyllic scene, reminiscent of an impressionist painting. But when you look closer you can find complexity in all the thoughtful details that make up this romantic window. Each of our seasonal window displays is made entirely from scratch, utilizing household items in unexpected ways.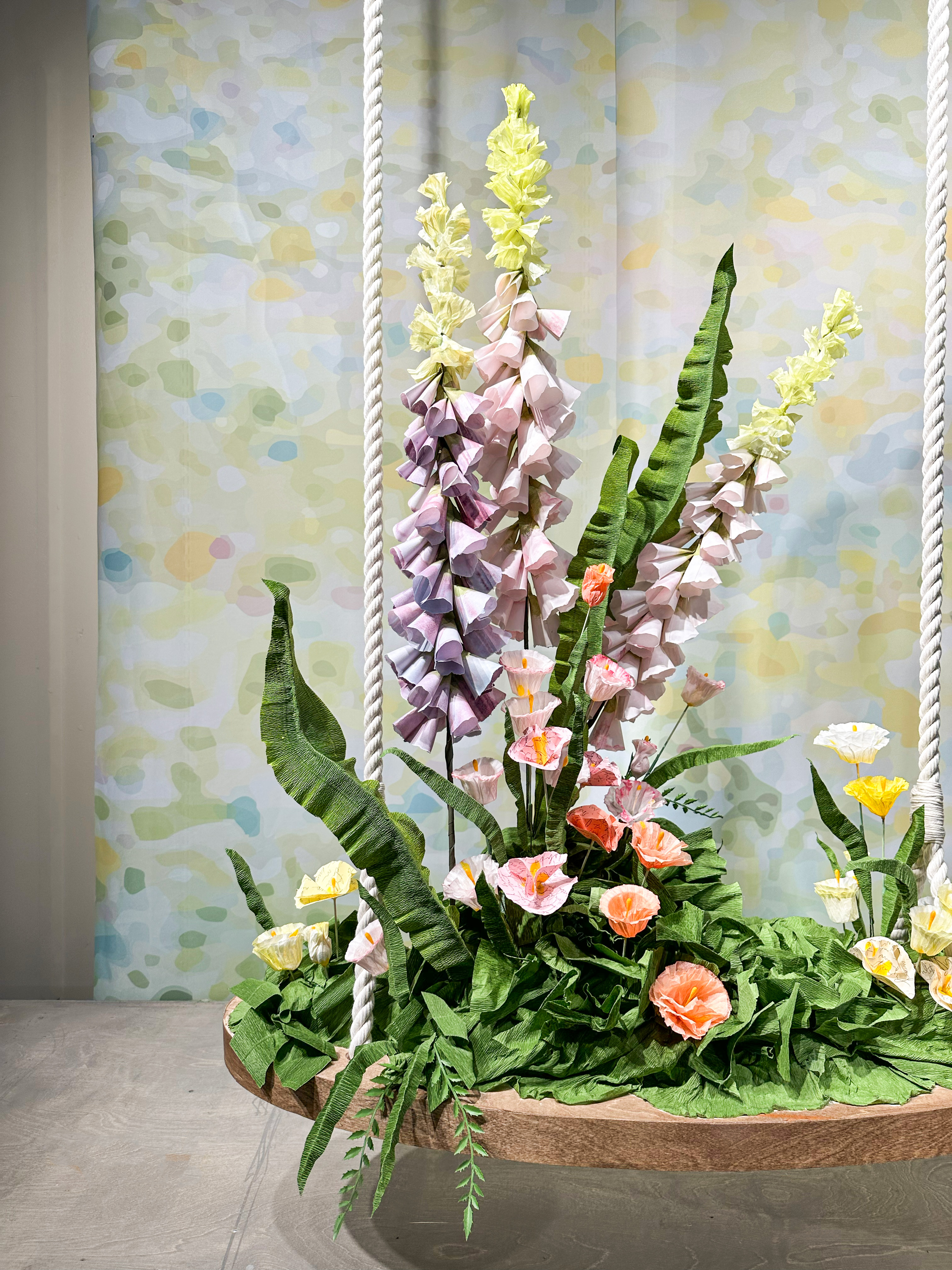 The inspiration for this window is a return to romanticism and sharing appreciation for others – whether that's a significant other, best friend, or family member. Flower patches sprout up from floating swings in a nod to your favorite park. The flowers are made from paper cones and washed in ink to create beautiful buds reaching toward the sun. Smaller poppy flowers with a cotton swab center and coffee filter petals fill the base. Amongst them some flowers bloom brighter than the rest – these are made of actual love letters our visual team has shared with their loved ones.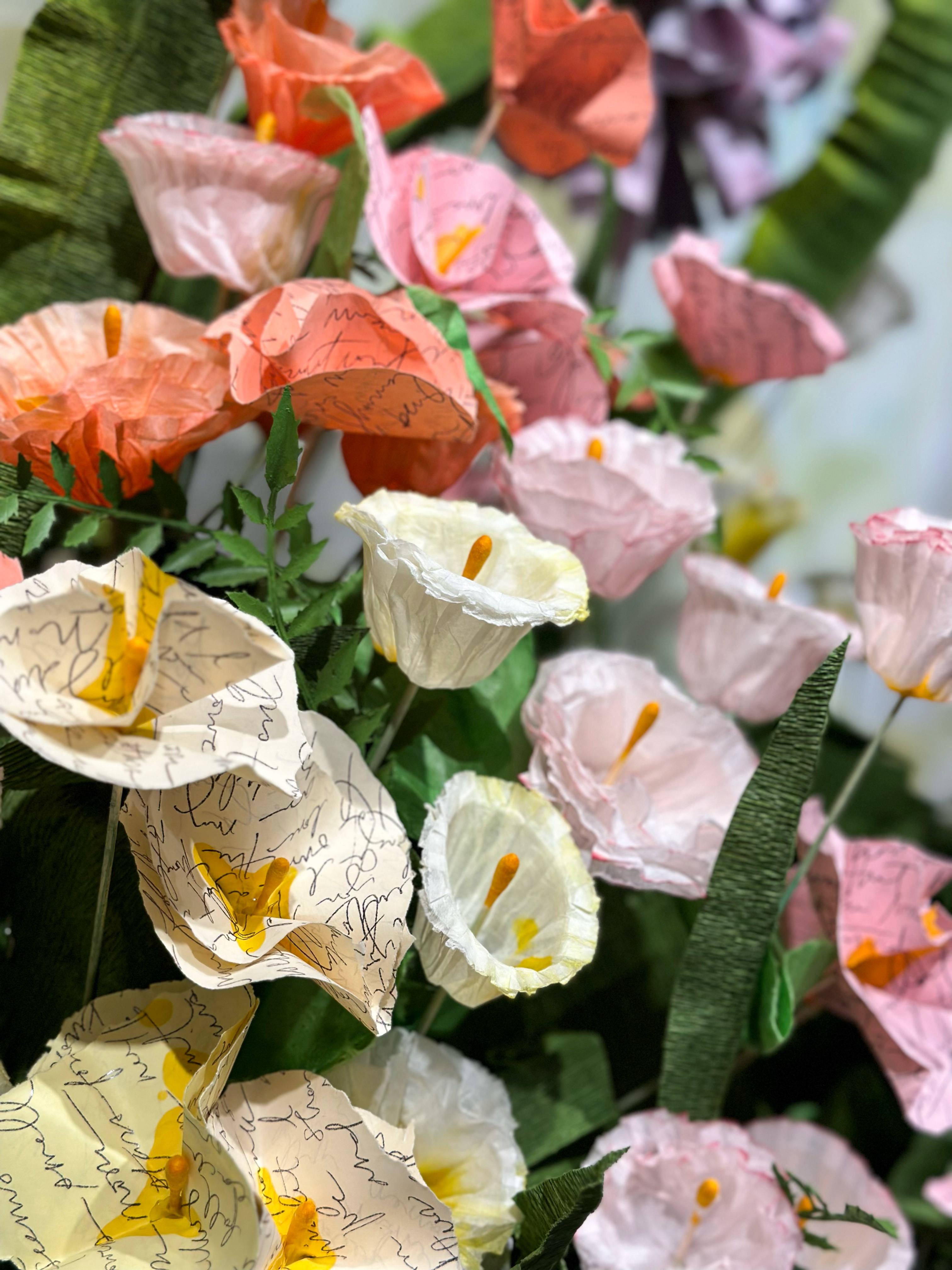 A spring day in the park wouldn't be complete without a picnic. This one is made up of the best things that scream romance: champagne, macarons, and a bouquet. The macarons are made of foam with bead detailing. The setup looks so yummy you can almost smell the sweet almond of the macarons and feel the punchy effervescence of the champagne!
Find an Altar'd State near you to experience the magic in person.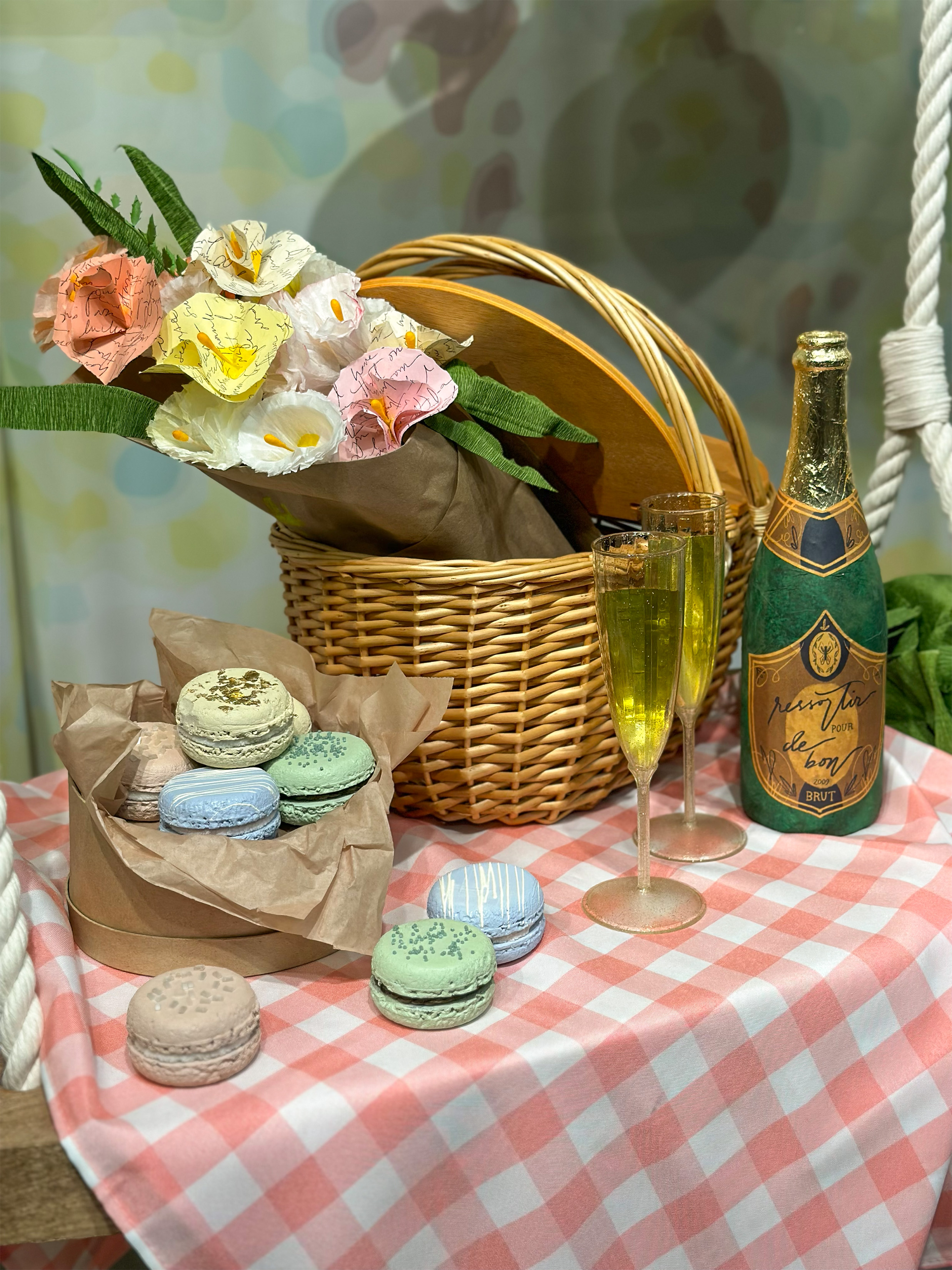 MORE CATEGORIES TO EXPLORE