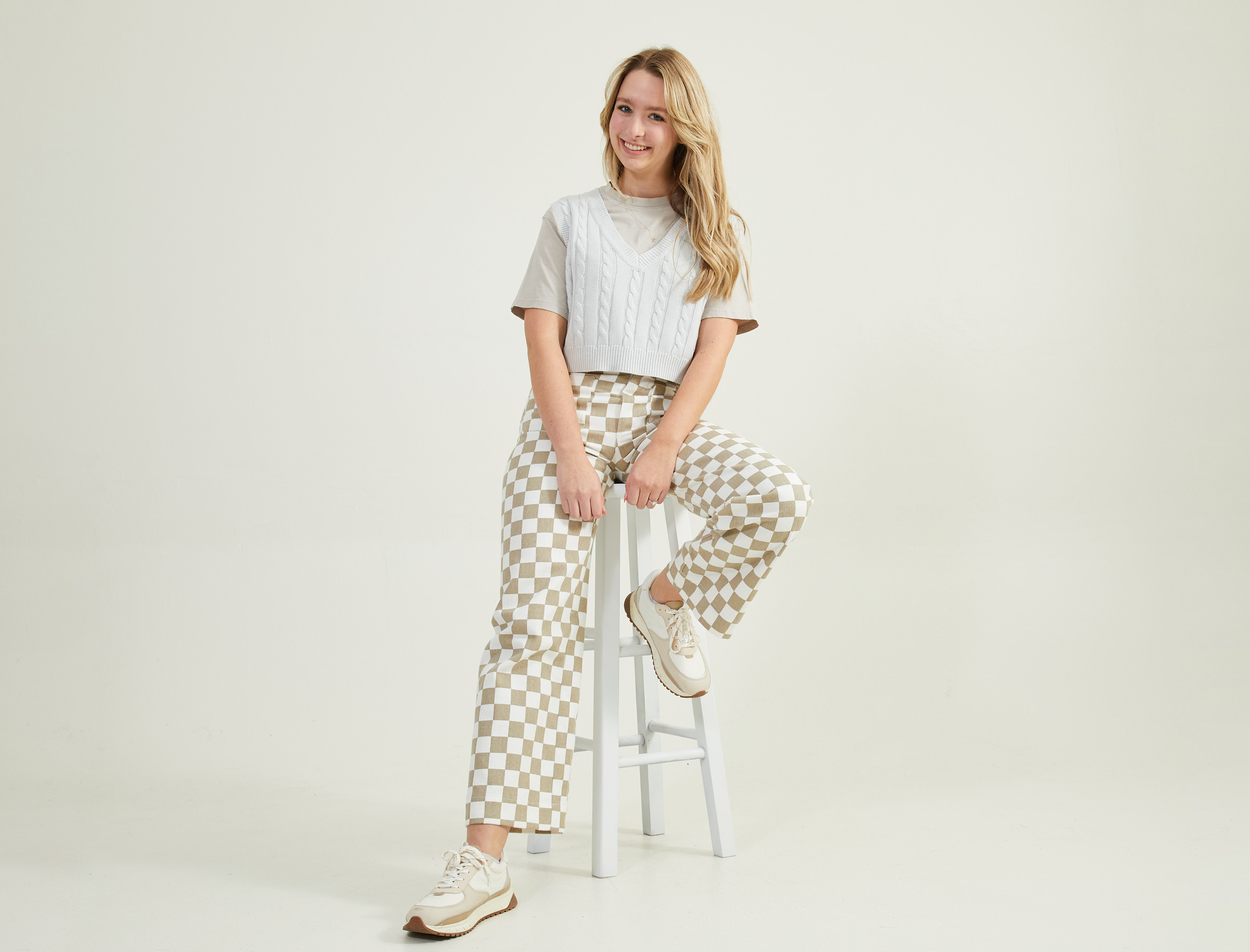 Our ECommerce Merchandising Coordinator Shares Her Maximal Minimalist Style
Stand Out Style is a series that features the unique styles of Stand Out For Good, Inc. associates as they share what style means to them.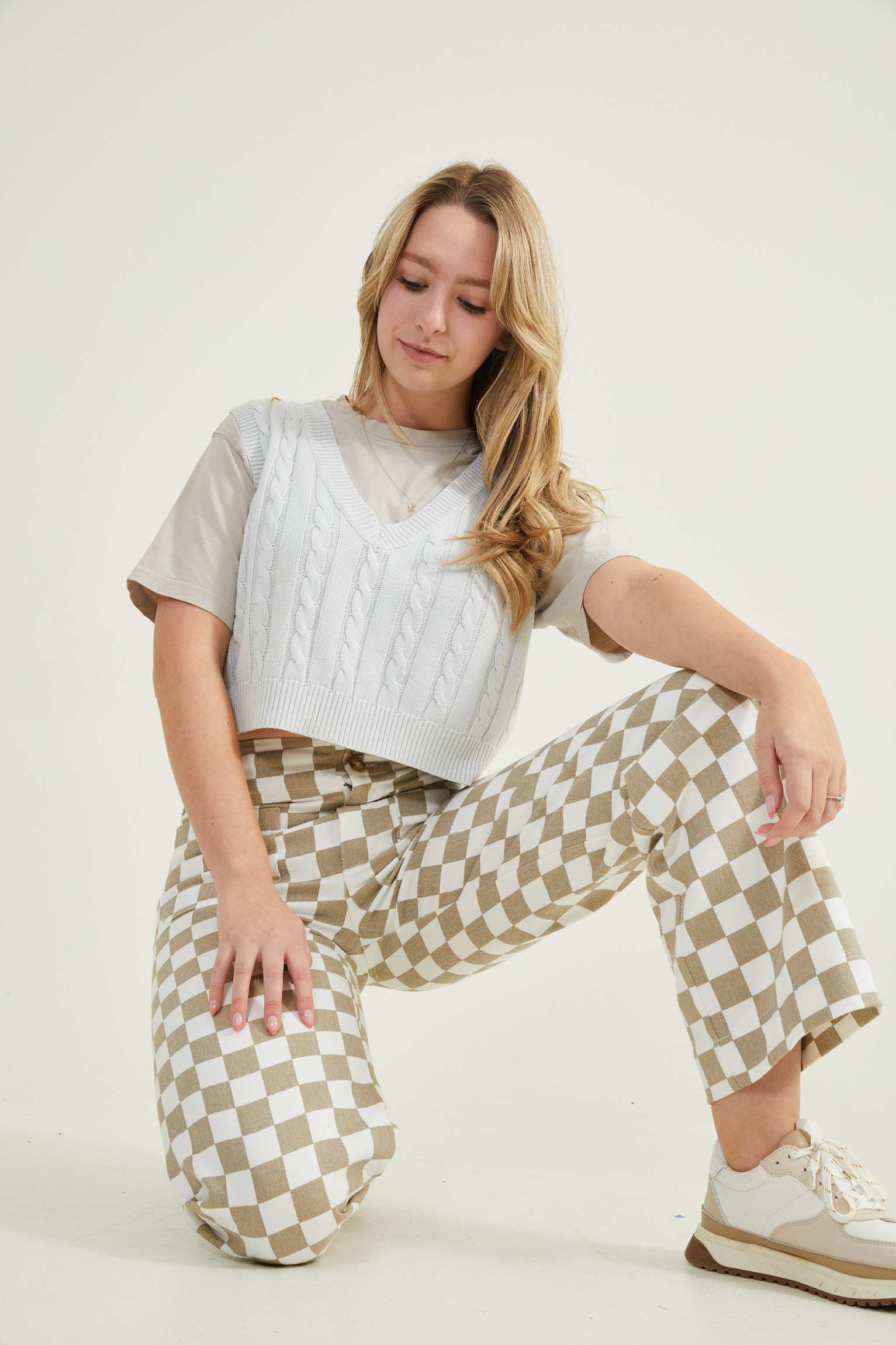 Meet Kayla – Altar'd State's ECommerce Merchandising Coordinator. Kayla oversees the process of getting products onto our website, including naming products and assisting at weekly photoshoots. She loves getting to use both sides of her brain: creative and analytical.
Kayla's style is maximal minimalist. She has built up a large basics wardrobe over the years of timeless pieces she truly loves. From there, she adds seasonal statement pieces that are more "trendy" to her closet. A true neutrals lover at heart, she challenges herself to incorporate color and texture into her looks. She's a 90s baby who grew up idolizing Jennifer Aniston's "Friends" era style.
Kayla stands out in Altar'd State in the Lexi Checkered Pants (her statement piece of choice), styled with go-to basics of a cropped tee, sweater vest, and sneakers.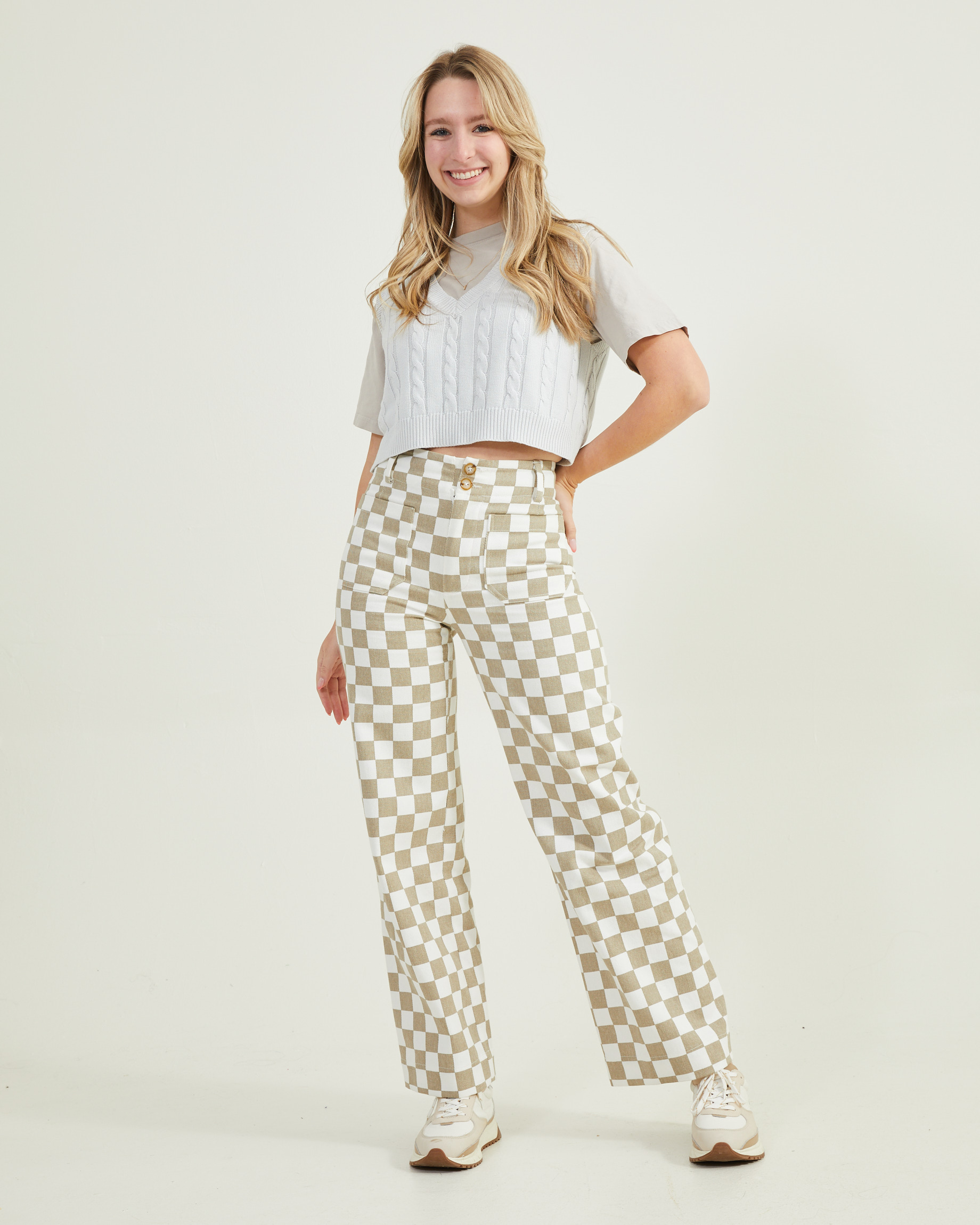 Rapid fire with Kayla:
Favorite show or movie wardrobe?
The Great Gatsby
Favorite part of your routine?
Reading a chapter of a book
Favorite music group?
The Head and The Heart
Something you're looking forward to?
My wedding next May!

This Or That

Maxi or mini dress: Neither! Midi dresses have my heart.
City or beach vacation: City. I love to be on-the-go and explore.
Coffee or tea: Coffee, iced caramel macchiato with almond milk
Text or call: Text
Books or movies: Both, I can't decide
Pancakes or waffles: Pancakes with blueberries and butter!
MORE CATEGORIES TO EXPLORE